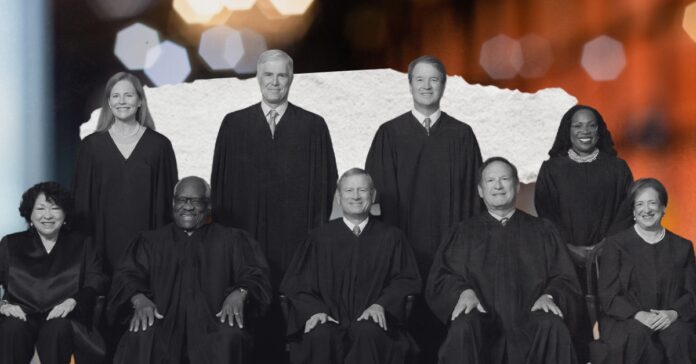 In the upcoming term, the Supreme Court will tackle the issue of whether individuals subject to domestic-violence restraining orders can be prohibited from owning firearms. A significant test for gun restrictions since they decided to expand Second Amendment rights last year.
According to The Washington Post, the court also announced its acceptance of other important cases for the upcoming term, covering topics such as immigration, the rights of criminal defendants, and employment discrimination.

The specific gun case revolves around a challenge to a 1994 federal law that prohibits individuals under domestic violence restraining orders from possessing firearms. In a 6-3 ruling, the court's conservative-leaning U.S. Court of Appeals for the 5th Circuit struck down a century-old New York law requiring a special need to carry a firearm outside the home.
The decision has endangered all types of gun regulations, leaving lower court judges in disagreement over the methods to assess enduring limitations and regulations.
Solicitor General Elizabeth B. Prelogar urged the Supreme Court to overturn the 5th Circuit's decision in the Biden administration's petition to the court. Prelogar argues that disarming individuals who pose a threat to public safety is a longstanding governmental practice.
In the petition, Prelogar also highlights that the 5th Circuit "misapplies this Court's precedents, conflicts with the decisions of other courts of appeals, and threatens grave harms for victims of domestic violence."

The case itself originates from a situation involving Zackey Rahimi, a drug dealer from Arlington, Texas. Rahimi was placed under a restraining order after a violent altercation with his girlfriend in 2019. He subsequently violated the order and was involved in multiple shootings within a two-month period. The 5th Circuit's ruling, influenced by the Supreme Court's 2022 decision striking down a New York firearms law, found that Rahimi, despite his criminal behavior, is entitled to Second Amendment protections, as reported by The Washington Post.

Judge James Ho, who issued an opinion on the Rahimi case, said he found the 1994 federal law "difficult to justify" because it disarms individuals "based on civil protective orders" rather than "criminal proceedings." Such orders, he said, are susceptible to "abuse."

Gun control advocates argue that reversing the 5th Circuit's ruling would ensure the protection of domestic violence victims and prevent further gun violence. They emphasize the increased risk to victims when abusers have access to firearms.

"When abusers have access to guns, their victims are five times more likely to be shot and killed," Janet Carter, senior director of issues and appeals at Everytown Law, said in a statement. "Domestic abusers do not have — and should not have — the constitutional right to possess a firearm."
The Supreme Court's upcoming term promises to shape critical legal and policy issues, particularly in relation to gun restrictions and the protection of individuals affected by domestic violence.