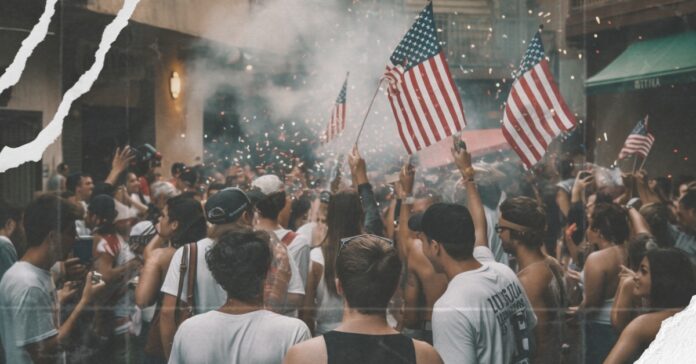 The 4th of July is a big celebration for every American, not just because of the fireworks, the barbecues and the day off, but because it's the day the U.S. was declared an independent country.
This day marks the day the Declaration of Independence was adopted in 1776. Before that, the United States was a set of 13 Colonies of the British: New Hampshire, Massachusetts, Connecticut, Rhode Island, Delaware, New York, New Jersey, Pennsylvania, Maryland, Virginia, North Carolina, South Carolina, and Georgia.
After the French and Indian War, Great Britain began to impose more taxes on the Colonies to cover the costs of the wars. Because of this, discomfort grew among the colonists.
In June 1776, Virginia statesman Richard Henry Lee proposed independence from Britain, so a committee was formed to draft an official independence document. On July 2, 1776, the motion for independence was approved. On July 4th the Declaration of Independence was officially adopted, though Americans would continue fighting the British until 1783.
Founding father John Adams wrote to his wife Abigail:
"[This day] ought to be solemnized with pomp and parade, with shows, games, sports, guns, bells, bonfires, and illuminations, from one end of this continent to the other, from this time forward forever more."
The fourth of July became an important celebration for all Americans, but it didn't become a federal holiday until 1870, almost a hundred years after the Declaration of Independence was signed. And it wasn't until 1941 that Fourth of July became a paid holiday.
The Fourth of July is a special date where families can spend more time together, in a picnic or barbecue, or where people can gather to see amazing fireworks. It is also the date where the United States gained independence from Britain and its freedom.