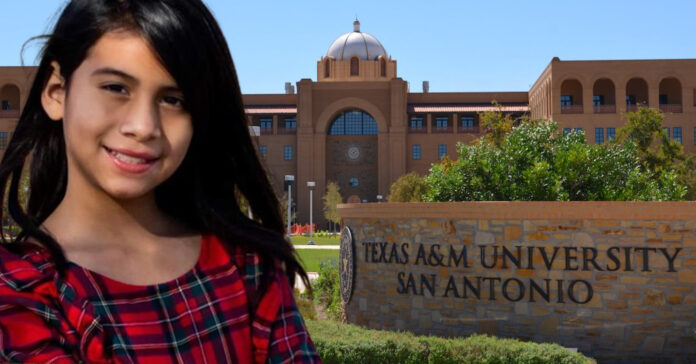 Maite Yuleana Rodriguez was 10 years old when she was shot in her fourth-grade classroom at Robb Elementary in Uvalde. She dreamed of becoming a marine biologist at Texas A&M University.
Maite was one of the 19 kids who lost their lives in the Uvalde school shooting, leaving a whole community grieving and in shock. She was a very competitive girl, who loved learning and was passionate about animals. She was extremely loyal to her family and friends and leaves a hole in many people's hearts with her death.
"Maite was a sweet girl and those who knew and loved her were blessed with her kind, ambitious, friendly and sweet soul. She was an AB honor student who enjoyed learning about animals and the ocean; especially dolphins, whales, and dogs" are some of the words that can be read in her obituary.
Her mother, Ana Rodriguez, shared a Facebook post in memory of her daughter, sharing memories and facts about her personality, along with many pictures of them together. She also mentioned that Maite dreamed of attending Texas A&M in Corpus Christi to study marine biology.
She later shared another post where she shared that a university staff member had reached out to her to create a scholarship in memory of Maite. She was overjoyed at their thoughtfulness in creating something that will help keep her daughter's name and dreams alive.
The Maite Yuleana Rodriguez scholarship will be awarded to a student from Uvalde who is pursuing the study of marine biology at Texas A&M in Corpus Christi. "I am grateful that Maite's memory will live on through other students who are passionate about Marine biology, just like she was", she said in the Facebook post.
The university also emitted a statement regarding the scholarship:
"Texas A&M University-Corpus Christi wanted to honor the memory of Maite Rodriguez after learning of her desire to become an Islander. The university created a scholarship in her name to ensure she will forever be a part of the Islander family."
These have been very hard weeks, especially for the families of those who were victims of one of the most devastating shootings in Texas' recent history. Gestures like this one are a gentle way of unifying people and properly remembering the victims.