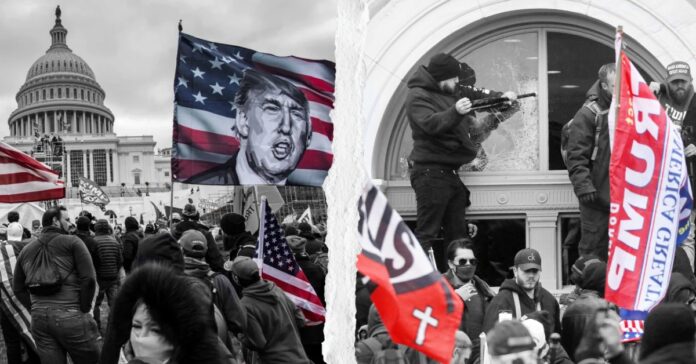 Last Wednesday, the U.S House committee investigating the Jan. 6, 2021, attack on the U.S. Capitol, released interview transcripts from its probe, which included four Texas conservative figures' testimonies.

The four Texans were Bianca Gracia, a leader from Latinos for Trump; Alex Jones, the conspiracy theorist; Stewart Rhodes, the militia leader recently convicted of seditious conspiracy; and James P. Waldron, a retired Army colonel, and information warfare specialist, as reported by The Texas Tribune.

Bianca Gracia

Gracia helped organize the "Stop the Steal" rally in Washington, D.C., just before the mob stormed the Capitol. According to The Texas Tribune, federal prosecutors released a video earlier this year that shows Gracia meeting with Proud Boys leader Enrique Tarrio and Rhodes before the rally – Tarrio is also being charged with seditious conspiracy and other counts related to the attack.
Gracia pleaded the Fifth Amendment to nearly all questions except for where she lived.

Alex Jones
Jones, who played a significant role in spreading misinformation about the "Stop the Steal" movement pleaded the Fifth for every question, but one. When asked about the conversation he had with former Trump adviser and Republican strategists Roger Stone regarding the "Stop the Steal" rally, Jones responded by criticizing U.S. Rep. Adam Schiff, saying he "forges documents."

Stewart Rhodes

Rhodes declined to answer most questions leading up to the Jan. 6 Capitol attack but did offer extensive accounts about his group's activities in Texas – The Oath Keepers.

Prosecutors said Rhodes and other members of the group planned to bring weapons to the capital during the Jan. 6 rally.

"We are not getting through this without a civil war," Rhodes told followers after the 2020 election. "Prepare your mind, body, and spirit."Last month, Rhodes was found guilty of seditious conspiracy and obstructing an official proceeding.
James P. Waldron
Waldron, a retired Army colonel who specialized in information warfare, reportedly spoke to White House Chief of Staff Mark Meadows numerous times after the 2020 election.
Waldron also claimed to have visited the White House multiple times after the election. According to The Texas Tribune, he reportedly briefed several Congress members on election fraud theories and created a PowerPoint presentation that was "given to, or described for," Republican members of Congress on the eve of Jan. 6.