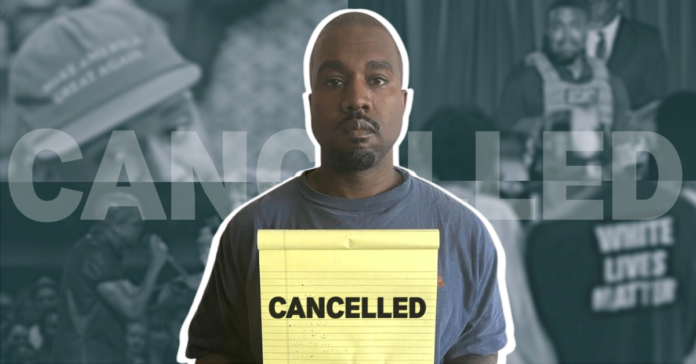 Ye, aka Kanye West, has always been a controversial artist and figure. From his infamous intervention to Taylor Swift's speech at the MTV VMA'S to his relationship with the Kardashian family, West has given us a lot to talk about apart from his music.

But now Ye is having a peculiar behavior, to say the least. From his support of Donald Trump to his most recent antisemitic comentaries, the rapper has somehow carefully built his downfall that ultimately lead to him losing a huge amount of his net worth in just a couple on days. How did this happen?
In an episode of Lex Fridman's podcast that dropped this week, Ye talked with a lot of detail about his opinions around race, politics, culture, art and love. One phrase he said during the podcast was that after the antisemitic coments he made, one Jewish friend invited him to the LA's Holocaust Museum and he invited him back "to our Holocaust Museum: Planned Parenthood". Ye has made similar comments on this in several media spaces, in one he even said "I could make antisemitic comments and Adidas wouldn't drop me". That, we now know, is not true. Adidas did cut ties with him, and so did Balenciaga and GAP. Also, his Twitter and Instagram accounts were suspended.
In just one week, according to Ye himself, he lost $2 billion dollars. This was sort of confirmed by Forbes, which took him out of their famous billionaires list. But it is important to remember that the antisemitic comments are just an episode of Ye's downfall. Other polemic situations were his harassment of Kim Kardashian, his position regarding women's reproductive rights and his new "White Live Matter" clothing.