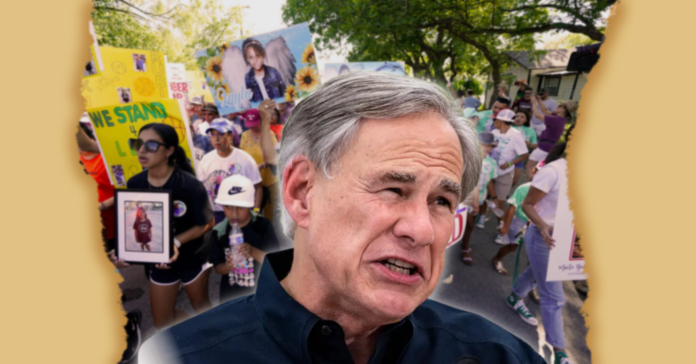 Almost three months have gone by since the Uvalde shooting took the lives of 19 children and 2 adults, their futures lost to the endless list of gun violence victims. The aftermath has become a living hell for most of the families of the victims, but tragedy struck differently on those who were "lucky" enough to survive.
Texas Gov. Greg Abbott promised financial assistance for those impacted by the tragedy, pledging to have 5 million dollars of state money allocated to the cause. Abbott also promised that each victim would have a victim advocate, a person who would help them navigate the bureaucratic process, but according to many of the victim's family members that help has been intermittent at best, and in many cases nonexistent.
According to the Washington Post, most of the families have only been able to cover most of the expenses such as funeral services, medical needs, therapy, and other costs thanks to the generosity of private donors or direct donations made through GoFundMe platforms. In the words of the experts, public money rarely makes it directly into the hands of the victims, funds are usually allocated through grants and are aimed to contract mental health providers, social advocates, and other professionals who are in turn directed to help the victims.
In a notable example of this practice, Uvalde County recently approved a 5 million dollar contract for counseling for mass shooting victims, the funding of the program will be controlled by District Attorney Christina Mitchell Busbee, who was recently accused of not being fit to administer the funds by Uvalde's Mayor Don McLaughlin Jr. and state Sen. Roland Gutierrez.
While the effort is there, that fund is not related to the money previously pledged by Abbott and while politicians fight over guns, what type of backpacks should kids be allowed to take to school, and whether or not teachers should be armed, kids are being re-victimized and denied the help they need to try and regain some normalcy into their lives.