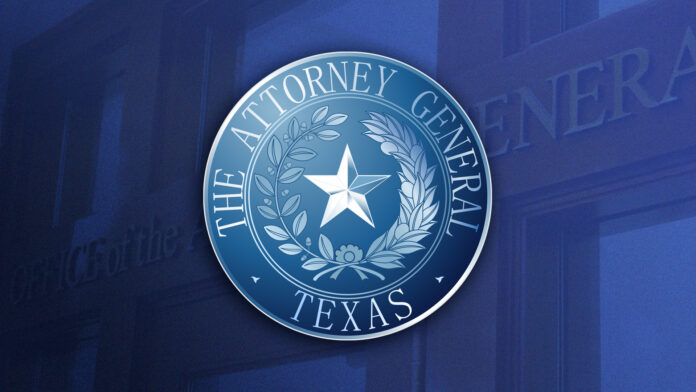 Among Attorney General Ken Paxton's duties, overseeing the state's Crime Victims Compensation program (CVC) is one of the most vital. But based on recent reports, not only are those claims being delayed by nearly a year, but overworked employees of the division are quitting due to overwhelming caseloads, burnout, and a "toxic" working environment.
And not unlike other departments under Paxton's control, turmoil within the division was cited as a primary cause of the dysfunction.
Over 30 percent of the unit's positions were vacant as recently as September, according to information obtained by Austin NBC affiliate KXAN. Interviews with current and former employees revealed caseloads in the 600s to 900s for each claim manager, leading to burnout taking its toll. And when an employee leaves, their cases are simply redistributed to the remaining staff.
The program was created by the Texas Legislature in 1979 to help victims of violent crime recover from sustained injuries, and compensate them for work loss. In cases of domestic violence, funds can be used to help them find safe housing.
The fund is paid for by court fees and federal grants to help victims, typically up to $50,000 or a total of $125,000 for catastrophic injuries, and only after all other insurance and other compensation claims have been exhausted.
Other issues such as inadequate compensation and increasing workloads led to the loss of more employees this year than the previous two years combined.
KXAN found even basic functions of the CVC division under Paxton, from processing applications, sending first payments, and answering victim phone calls slowed dramatically over the last year.
For example, KXAN reported that In September 2021, it took an average of 109 days for the state to provide the first payment for a claim. By September of this year, that number increased to 149 — the highest it's been in nearly four years.
Not only are the delayed payments causing the victims to not get the help they need, but they are traumatized again as they attempt to seek treatment without adequate resources.
The victims typically suffer Post Traumatic Stress Disorder (PTSD) from such violent crimes as rape, domestic abuse, physical assault with deadly weapons, injuries sustained during robberies, or drunk driver vehicular assault, and thus desperately need assistance.
And when their payments are delayed due to inadequate staffing, victims are unlikely to be able to begin or continue their therapy once they qualify for the assistance.
Many of these victims live in other small municipalities that lack the types of services that larger cities offer. One such victim interviewed by KXAN was Dana Ewing of Lumberton, a town of approximately 13,000 near Beaumont.
Ewing was forced to wait nearly a year to get reimbursed for relocation expenses after a domestic violence assault. She was badly beaten and had her head slammed down on concrete repeatedly, resulting in damage to her eyes and face, leaving her with ongoing symptoms such as headache, nausea, and vomiting.
The CVC funds are supposed to be available to victims of the Uvalde Robb Elementary shooting, but local leaders said that there have been long delays in getting compensation benefits and that the amounts have been insufficient.
State Sen. Roland Gutierrez and Uvalde Mayor Don McLaughlin complained that some of those families were offered compensation of two weeks of pay, which they said was "meager" at best.
When asked for comment regarding some of the long-delayed compensation for such cases, Paxton merely had his staff issue a "no comment" statement via email.
"Thank you for giving us some additional time to consider your questions. Upon further consideration, we will not be providing any comment beyond the following: Attorney General Paxton and his entire Agency will continue to work around the clock to timely and faithfully serve the victims of crimes in Texas."
Paxton, who is running for re-election despite being indicted and under FBI investigation for bribery, had no other comments regarding this apparent systemic failure.