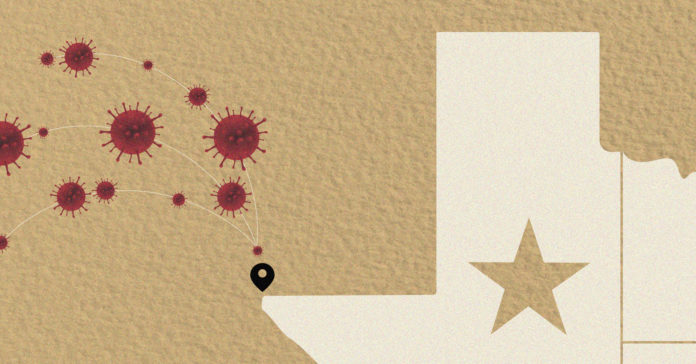 The COVID-19 numbers are going in the wrong direction in El Paso. The border city hit an all-time high of 838 new cases Friday morning, according to the city of El Paso. It is the second day in a row for a new record. As a result of the worsening situation, COVID-19 restrictions are being tightened again.
"This is a very big concern because it is not just about the 800 cases we are having," said El Paso Health Authority Dr. Hector Ocaranza. "We know that among almost all those 800 cases, we are going to have people end up in the hospital. Those area going to be somebody's loved one that is, hopefully, going to pull through this, but, unfortunately, many of them are going to be having complications due to COVID-19." 
Ocaranza said the increase in cases is attributed to community spread, which results from COVID-19 fatigue.
People do not want to wear masks, or they wear them incorrectly. They gather, instead of observing social distancing. And they aren't adhering to proper hygiene, according to Ocaranza.
Effective Friday, occupancy limits at businesses across the city will be reduced to 50%, restaurants are limited to take-out and drive-thru only after 9 p.m., bars are closed, public gatherings are limited to 10 people or fewer, indoor sports will be paused, nursing home visits are prohibited and no spectators will be allowed at outdoor sports.
Home gatherings are prohibited, and residents are being urged to stay at home except for essential trips.
The entire list of restrictions is available on El Paso's Facebook page. 
Earlier this week, Gov. Greg Abbott announced the state was sending 75 nurses and respiratory therapists to El Paso. The extra staff is in addition to 169 medical staffers previously deployed to El Paso.
The last time El Paso reported fewer than 200 daily new COVID-19 cases was Aug. 14.
As of Thursday, at least 438 people were hospitalized fighting the disease and 111 people were in the ICU."We are not statistics, we are people and we need to protect our people, and the only way we are going to protect each other and our community is by wearing face coverings, social distance, limit outings to essential needs only, and wash our hands," El Paso Mayor Dee Margo tweeted Thursday.