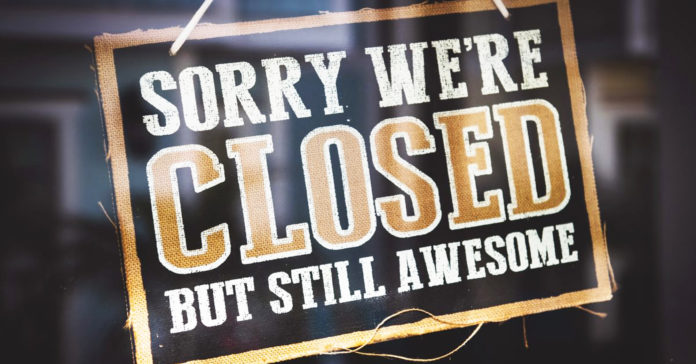 The $2 trillion federal stimulus package signed into law last week includes help for the Texas hospitality industry, which has been reeling since eating and drinking at restaurants and bars was banned to help stem the spread of COVID-19.
The cornerstone provision for small businesses in the Coronavirus Aid, Relief and Economic Security Act (CARES) is the Paycheck Protection Program, which allows unsecured loans to help meet expenses for payroll, employee health care and more. The loans, which are being offered through the U.S. Small Business Administration, are available to businesses with fewer than 500 employees. The big benefit is that the loans can be forgiven if used to retain workers. 
"Essentially, if you laid off people you can now bring back because you're back in operation, you have the funds now to do that, those people will not count against you for the loan you can acquire, and I think that's really critical because many of our restaurants want to take back that top talent," Texas Restaurant Association (TRA) President and CEO Emily Williams Knight told KDFW in Dallas. 
The CARES Act also includes tax breaks that could benefit restaurant owners, bar owners and their employees. One big one is the Employee Retention Tax Credit, which provides a refundable payroll tax credit to restaurants that have suffered a 50 percent decline in business from a year ago.
All hospitality workers earning $75,000 or less will receive a one-time check totaling $1,200, plus $500 for every qualifying child. If married, the one-time payment could total $2,400. In addition, employees who have lost their jobs are in line for an additional $600 a week in unemployment benefits.
TRA estimates approximately 300,000 hospitality workers have been laid off in Texas. The organization is working to provide its members with daily updates on relief programs and other assistance. The demand for help has been so high that applications to one TRA program, the Texas Restaurant Relief Fund, had to be temporarily suspended.
From stepping up their social media use to retooling menus for takeout and launching mini-markets, Texas restaurants and bars are trying everything they can think of to survive.
Just before noon today, Chipperbec Potato tweeted this message out on behalf of Austin-based Hat Creek Burger Company: "If you're located in Austin, Dallas, Central Texas and Houston order online and pick up your food today. Help support a local restaurant during this pandemic and why not choose Hat Creek Burger Company."
In a more personal account shared with Texas Monthly, Dallas-Fort Worth restaurant owner Trey Dyer wrote: "I've been sleeping like an hour a night trying to figure out the numbers and what to do and how to make this work while protecting my most important people – my family and my employees."
In addition to ordering take out, there is a way for customers to help Texas restaurants while also providing food for those in need. Through the Comfort Food Care Package program, participating restaurants are selling care packages with enough food to feed a family of five or six. The program is a partnership between the Governor's Public Safety Office, the Texas network of Family and Youth Success Programs, the Texas Restaurant Association and Favor Delivery, which is delivering the packages to eligible families.
"This innovative new program is a win for communities and restaurants across Texas," said Knight. "By harnessing the generosity of Texans, customers can now support their communities and their favorite restaurants at the same time. I'm proud we could partner with Governor Abbott and Favor to launch this program so quickly. While we can't predict when the impact of this crisis will end, we can find comfort in knowing that we have a new way to ensure everyone receives a meal and by doing that, we will help to keep local restaurants running."
Participating restaurants are promoting this option on their menus.