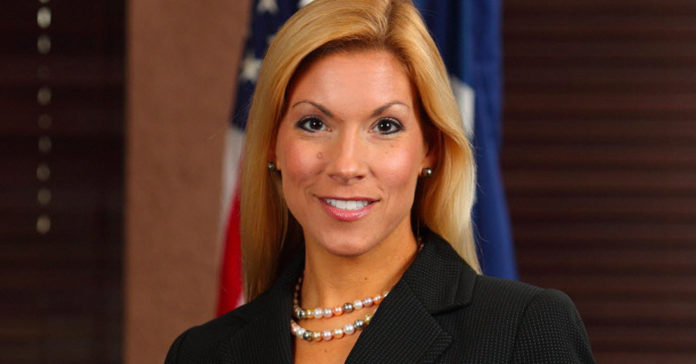 Developing Story
A man killed himself right in front of Texas Rep. Beth Van Duyne's home in Irving, Texas. The unfortunate incident happened while the representative was inside her house.
Rep. Van Duyne said she heard a gunshot outside at around 3:45 pm on Wednesday,  she went and opened her front door, where she encountered a man's body on her walkway. She immediately called the Irving police, to report the event. The police are working on finding out how the man was able to access the house since it's inside a gated community.
The deceased man has been identified as Richard Christian Dillard, a 55-year-old who worked as a political consultant and was involved in Tarrant County Republican politics. According to his Linkedin page, he worked on Van Duyne's campaign for Congress.
Additionally, Dillard's Facebook page shows photos of him with Shelley Luther, former Texas State Senate candidate for District 30, and Allen West, chairman of the Republican Party of Texas. Comments from friends and family mourning the loss describe him as "a consummate activist who volunteered his time in numerous ways for numerous causes."
A motive behind the incident is yet to be revealed. Both the FBI and the Irving police are currently investigating and will provide an update Thursday afternoon.