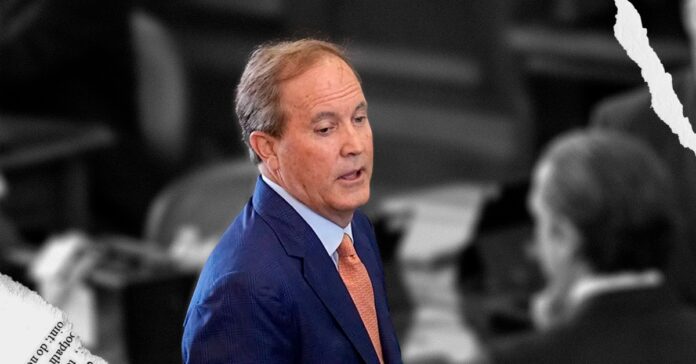 Attorney General Ken Paxton's legal troubles continue to haunt him, with his securities fraud trial finally scheduled to begin April 15, as declared by State District Judge Andrea Beall.

The trial which is long overdue stems from accusations of soliciting investors in a technology company without revealing payments received for stock promotion – Paxton was indicted on the charges over eight years ago.

Paxton has had a very busy legal schedule as a defendant for the past two months. In September he faced impeachment proceedings in the Texas Senate for misuse of office. Paxton was impeached on 20 charges, and in the end, was acquitted of all charges by the Senate.

Paxton maintains his innocence but this recent trial date announcement serves as a reminder of the persistent legal challenges he is facing.

According to The Texas Tribune, the delay in the trial's progression was attributed to pretrial disputes, including debates over prosecutors' pay and the trial's venue, eventually moving from Collin County to Harris County for a more neutral setting.
Paxton is confronted with two counts of securities fraud, carrying a potential punishment of up to 99 years in prison, along with another count of failing to register with state securities regulators, carrying a maximum sentence of 10 years.
While Paxton's acquittal was a political triumph he still faces a federal investigation based on claims made by former top staffers regarding his purported abuse of power to aid a friend and donor.

The whistleblowers vowed to continue their legal fight with their former boss, promising to expose his wrongdoing. "We are not going away," Blake Brickman, who served as deputy attorney general for policy and strategy under Paxton, said in September. "For us this case has always been about more than money. It's about truth. It's about justice."
The upcoming trial signifies an important chapter in Paxton's legal journey, reflecting the prolonged nature of these proceedings and the significant legal hurdles yet to be navigated by the Texas Attorney General.