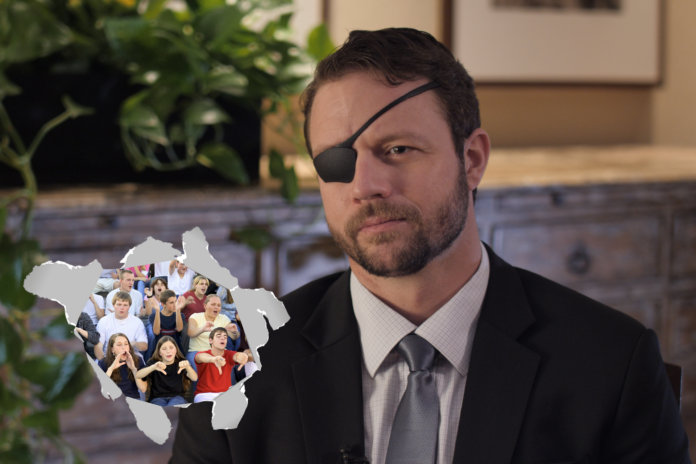 The Far-right Proud Boys group joined by far-right social media activist Alex Stein went after Rep. Dan Crenshaw and his staff at the Republican Party of Texas convention. They began shouting "eyepatch McCain" and then accused the Texas Republican of treason: "Dan Crenshaw is a traitor! He needs to be hung for treason!"

Stein and company were escorted out of the building and "some arrests" were made at the scene, according to Mediate.

"They got physical with multiple people, including hitting them with cameras," a witness at the scene said. "His campaign manager was assaulted by being pushed aggressively into a pillar."

A Twitter video shared by user Alex Rosen documents himself verbally accosting Crenshaw. 

Rosen shouts at various people in the hotel calling the congressman a "fraud" and a "World Economic Forum sell-out." Another person applauds and shouts back that Crenshaw supports Red Flag laws. And a third person accuses him of committing treason.

Crenshaw seems unfazed by the situation, but various attendees try to calm down the Proud Boys group, and an elderly lady even tells them they are "pissing her off."

An analysis by the New York Times details how the Proud Boys group helped foment anger among rioters who stormed the US Capitol on January 6, 2021, in an attempt to overturn the election victory of President Joe Biden.

So, it was no real surprise they have turned their attention to someone who they feel does not align with their group values – which begs the question" if Crenshaw isn't conservative enough for these far-right groups, then who is?