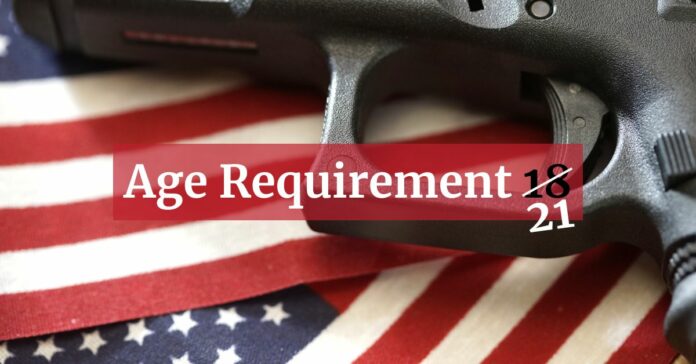 One of the most consistent recommendations that came out of the Robb Elementary School shooting in Uvalde was that Texas should raise the minimum age to buy an AR-style rifle from 18 to 21. Support for the idea is growing even as some Republicans blockade such a bill in the legislature.
Texas House Speaker Dade Phelan, who handily defeated a far-right coalition to deny him a second term, said he is open to having a debate, but the outcome is assured by his math.
"I can count votes. And I told the families, I was very candid with them in Uvalde, 'I don't want to mislead you, I just want to tell you that this is where I think the votes are in the Texas House,'" Phelan told The Austin American-Statesman on Jan. 12.
Despite Phelan's openness, Governor Greg Abbott has repeatedly shot down the idea of raising the age, citing constitutional considerations. The constitution does not establish any particular age that a person may purchase a weapon, nor are they guaranteed any type of weapon except a handgun. The U.S. Supreme Court ruled that the Second Amendment entitles Americans to handguns for protection in the Heller case in 2008.
The Texas Senate Special Committee to Protect All Texans released its report on the Uvalde incident in December. In that report, State Sen. Royce West (D-Dallas) cited a Quinnipiac poll that showed 73 percent of Texans supported raising the age to buy an AR-style rifle from 18 to 21. Further testimony from the U.S. Secret Service showed that most mass shooters who use such guns are younger than 21.
For the families of the people killed in Uvalde, raising the age has been their number one priority.
"We're here to drive home the message that we are living on borrowed time, and more kids will die if we don't take action like raising the age to purchase an AR-15 to 21," said Noah Lumbantobing, speaking for March for Our Lives at a rally held in Texas in August to promote gun control.
Most of the politicians calling for raising the age are Democrats, including State Sen. Roland Gutierrez (D-San Antonio) and Travis County Judge Andy Brown. Brown attended a rally in November and expressed support for raising the age.
"Tuesday my office stood in solidarity with families from Uvalde impacted by the mass shooting at Robb Elementary," he tweeted. "They are asking to raise the minimum age to buy an assault rifle, implement red flag laws in #Texas, and enforce stricter background checks."
In 2021, Texas Republicans loosened gun control even further in the state, including allowing permitless carry. Since then, mass shootings have risen 62.5 percent in the state.