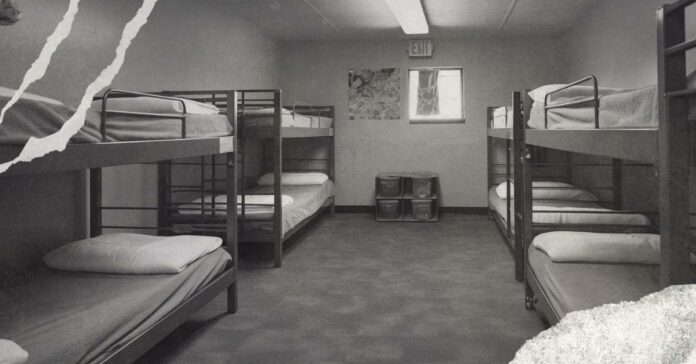 In the latest scandal involving child sex trafficking and the Texas Department of Public Safety, several homes used to house unplaced teens in the foster system are suspected to be targeted by trafficking rings.
Unplaced teens are supposed to be housed in secret locations to avoid sex trafficking rings and other targeting for at-risk youths. According to state District Judge Aurora Martinez Jones, at least one of the girls she was overseeing the case of walked off from a home in Bell County before returning. Two more girls are suspected of also being lured away by traffickers.
"To me, that's insanity," the judge told The Dallas Morning News. "If we have youth being trafficked out of these locations that have been compromised, why on earth — once they're recovered — would we put them right back to those locations?"
In that same news report, a Texas DPS spokesperson would not comment on specific cases, but said that children would not be returned to homes where sex trafficking had been reported.
Unplaced children, especially teens, are prime targets for sex trafficking rings. Contrary to popular myth, these girls are rarely forcibly abducted. Instead, they are lured away by skilled manipulators who make false promises of love, safety, security, and freedom to get the child to come willingly. From there, they become slave labor to sex traffickers.
The problem is exacerbated by Texas's ongoing foster care crisis. Despite significant public outcry, the Texas Legislature has been slow to release funds for more facilities to house foster children. This has led to them being kept in church back rooms and hotels, far less secure locations that often do not employ trained staff. The lack of stability in foster care makes these targeted girls easy prey for a sex trafficker that promises to improve her situation.
Nor is this the first time the Texas DPS has been caught by a judge failing to adequately protect children from sex trafficking. One facility, The Refuge in Bastrop, was found to be distributing nude photos of the children that were housed there. The Texas Rangers were ordered to investigate, but found that there was no problem. No arrests were ever made.
Further investigation found that workers at the facility were known to have previously recorded children nude at other positions in the past. Texas DPS said that they did not have the authority to access those records when the employees were hired.
The Texas foster system is cartoonishly broken. Children are regularly neglected, exploited, or put in grave danger. Despite this, and some very strongly worded statements, Greg Abbott has failed to call a special session of the legislature to deal with the matter, or to push for more funding. Instead, he has steadily funneled Texas DPS money into his ongoing border war, Operation Lone Star.
Meanwhile, children will continue to be at risk for traffickers due to a lack of oversight and safe places to house youths.