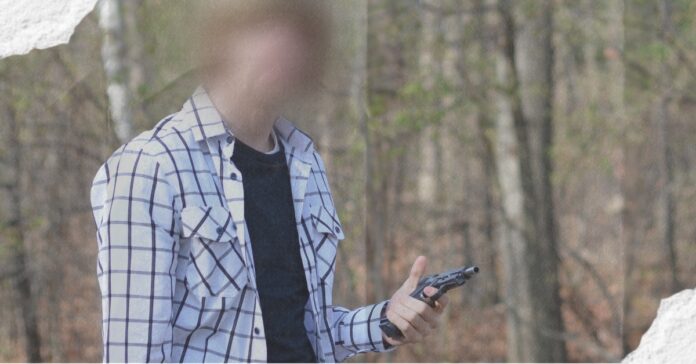 Surprisingly, Texas has just made it easier for young people to carry a gun in public. The decision comes after a federal judge declared a Texas state law preventing 18 to 20 year olds from carrying handguns unconstitutional.

The Texas Department of Public Safety announced the policy change in a Jan. 10 memo sent to agency officers, as reported by the Dallas Morning News' Allie Morris.

"Based on the Second Amendment's text, as informed by Founding-Era history and tradition, the Court concludes that the Second Amendment protects against this prohibition," Fort Worth Federal District Judge Mark Pittman said in the order.

While the judge's court order only applies to Texas DPS officers and local law enforcement in Fannin, Grayson, and Parker Counties in North Texas, legal experts believe it will influence how local cops in other counties across Texas enforce the age restriction.

The decision comes just three months after an 18-year-old gunman killed 19 children and 2 teachers at Robb Elementary School in Uvalde in the deadliest school shooting in Texas.
Ever since the start of his career, Abbott has overseen legislative changes to allow Texans even greater firearm freedom. In just the seven years that he has served as governor, dozens of people have been killed in mass shootings across the state, and not much has been done to tighten the state's gun laws, on the contrary, they remain the least restrictive in the United States.

Just over a year ago, Abbott signed a law making it legal for anyone over the age of 21 to openly carry a gun in public without a permit or license. Since then, the number of mass shootings has risen 62.5 percent.
In the one-year period before the bill was signed, 187 people were killed or injured in mass shootings in Texas. In the one-year-after period, it was 375 people killed or wounded, a 100 percent increase.

Amounting to 105 mass shootings, from June 13, 2020, to June 13, 2022, according to data compiled using the databases from the Stanford University MSA Data Project, the Mass Shooting Tracker, Vox's Gun Violence Archives, Mother Jones, The Washington Post, the FBI, and the Congressional Research Service. All incidents met at least two definitions of a mass shooting.

"States that have weakened or eliminated law enforcement authority to deny permits to people who pose a danger have experienced an 11 percent increase in handgun homicide rates and a 13-15 percent increase in violent crime rates," says Everytown Research and Policy.

To learn more about gun violence in Texas, visit the RA News Gun Violence Watch page.