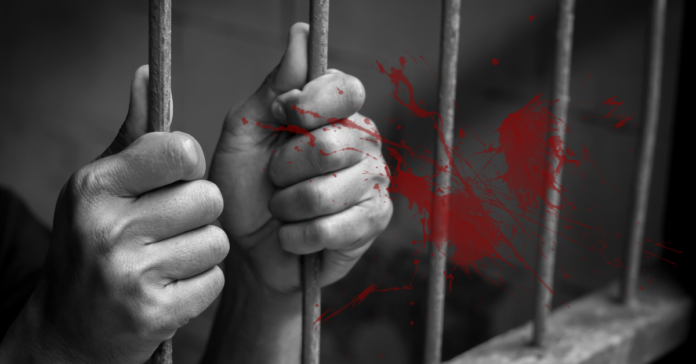 This is a multi-part series on the failures of the Texas Department of Public Safety, who is under fire for mishandling the investigation into the Robb Elementary School Massacre.
The idea that people are innocent until proven guilty is a cornerstone of American law, but in Texas, many people who have never been convicted end up dead while in state care.
The Texas Commission on Jail Standards (TCJS) oversees the running of county jails and is itself a subset of the Texas Department of Public Safety. Since 2010, more than a thousand people have died in Texas country jails. Most of them were being held before trial and had not been convicted of any crime.
In 2021, Michael Barajas and Sophie Novack of the Texas Observer spent months investigating over 400 cases of deaths in Texas jails. What they found was an entire culture that left inmates in dangerous situations. Sheriffs repeatedly refused to treat inmates for serious mental and physical health emergencies, often violently restraining inmates who panicked. As with George Floyd, officers sometimes held down inmates using holds that restricted air access, leading to death. Others received incorrect medical treatment. At other times, officers openly mocked inmates when they exhibited severe physical distress.
When deaths occur in Texas county jails, the Texas Rangers (also controlled by Texas DPS) are supposed to investigate. In what has become an unfortunate pattern in for the storied law enforcement agency, it appears the Rangers more often exonerate deadly jails than bring murderers to justice.
A New York Times investigation by Michael LaForgia and Jennifer Valentino-DeVries found that in 29 cases of deaths following a physical altercation with an officer, not a single one led to a charge, let alone a prosecution. One notable death is that of Kelli Leanne Page, who was pinned down by a 390-pound officer, who was angry that she had been banging on the bars with a hairbrush. She went into cardiac arrest, and the deaths was officially ruled a homicide. However, no charges were filed against the jail or the officer.
In El Paso, deaths in county jails are skyrocketing. Between 2016 and 2021, 21 deaths were recorded, 15 in the last two years alone. A majority of the deaths were suicides or drug overdoses, the latter blamed on fentanyl. How the inmates got fentanyl while in lock up has not been explained.
In Tarrant County, advocacy groups have been protesting the treatment of a mentally ill woman in county lockup who has daily seizures and the cognitive abilities of a 10-year-old. Groups like the Texas Jail Project claim that her mistreatment shows criminal mismanagement at the jail, which has also recorded a couple dozen deaths.
Across the state, county jails are repeatedly getting accused of criminal, sometimes fatal, handling of inmates, most of whom are being held on pretrial motions. When investigated by the Texas Rangers, nothing is done. Texas DPS has shown itself incapable of internal policing.