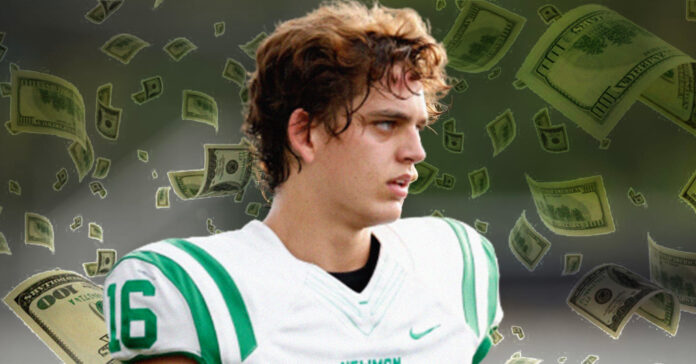 The Texas Longhorns have Manning fever and are happy to announce the star quarterback has ended months of speculation by committing to join the team.

Arch Manning's decision came days after Texas wooed the quarterback in June. They showered the top college football recruit and other prospective players with $280,000 worth of hospitality and perks, according to public records.

On Friday, The Athletic published details, showing that the school rolled out the red carpet by booking a luxury hotel for the Mannings and the families of eight other recruits, as reported by Daily Mail.

The 48-hour visit did not violate NCAA rules, which allows schools to provide meals, lodging, and entertainment for up to four members of a recruit's family.

On airfare alone, Texas spent $21,000 and on lodging $50,000. What soared the price tag up was the entertainment and hospitality expenses, driving the total to nearly $300,000 by the end of the weekend.

Arch, named for his grandfather, former New Orleans Saints quarterback Archie Manning, is nephew of NFL legends Peyton and Eli Manning, and son to their older brother, Cooper, who was also a top recruit before his football career ended due to spinal stenosis.

The 18-year-old followed his father and uncles' footsteps by attending the Isidore Newman School in New Orleans, where Manning hasn't ceased to impress as quarterback since freshman year.

When comparing him to his uncles, Archie Manning told the Indy Star: "He's probably a little ahead of them as a freshman."

Arch has not made a public comment about his decision to join the Longhorns.