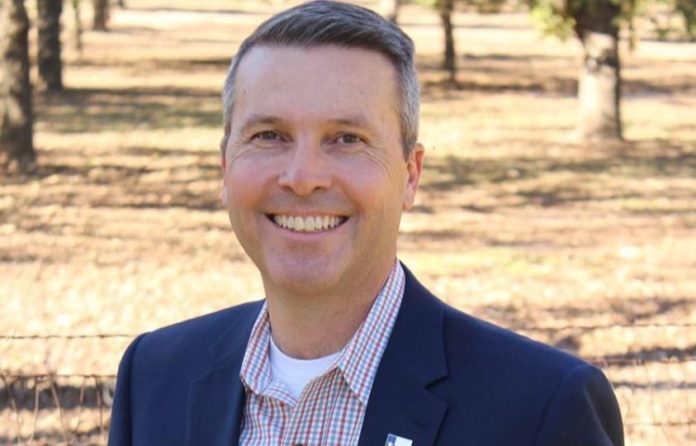 Whether it's Washington or Austin, there's nothing worse than politicians who say one thing yet do another. It's in both parties and at every level of government. Texans have every right to be cynical about politicians who claim to be on our side, but who inevitably cave to establishment forces and continue to service big corporations, and not our families.
It's particularly astonishing to watch candidates and incumbents increasingly sound the alarm on local property taxes, when they either have a record of voting to raise them, or their votes to cut corporate taxes in Washington or Austin have forced local governments to raise taxes to compensate for state budget freezes.
Brad Buckley is one of these politicians. Buckley is running for the state house of representatives in District 54, and has pledged he "will not, accept any taxes, fees or other government that burden our daily lives." The problem is Buckley's history as a Killeen ISD board trustee tells a different story. In fact, Buckley voted to raise property taxes, even after the KISD superintendent said it wasn't necessary to do so.
Killeen ISD Board of Trustees meeting minutes show how back in 2003, Buckley voted for a $12 million tax increase – despite the superintendent telling the board members that "the budget could be balanced without a tax increase" (page 1243).
The reason for the tax increase was the Killeen ISD didn't qualify for a certain type of federal funding – because the district's tax rate was too low. So they voted to raise the rate on local taxpayers to leverage federal funds they didn't need.
Worse, once they got the money – they spent it. No rebates for taxpayers, no reduction in tax rates. It's the kind of fiscal mismanagement driving our taxes through the roof, with no relief in sight.
Brad Buckley wants taxpayers to believe he will be their advocate, but the rhetoric of his campaign doesn't match the reality of his record. Politicians for every office and from every party talk tough on taxes, but when we can examine their actual past behavior, it tells us who they really are. Texas taxpayers need to hold elected officials and candidates accountable if we hope to Reform Austin.