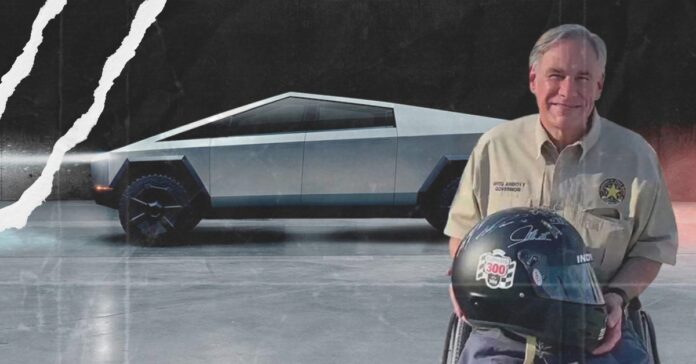 Last Wednesday, Governor Abbott cited a tweet of a video showing a Cybertruck being shot at by several rounds from a machine gun. "The Tesla Cybertruck. Texas Made. Coming soon," wrote Abbott, creating hype for the new Cybertruck.
However, there is one problem with the tweet cited by Abbott: it was clearly a Computer Generated Imagery (CGI) video. Did Abbott know about this? Is he just another stan account that likes every post related to Musk? Or is he another person who believes everything he sees on the internet? There are no clear answers to these questions, but he surely was proud of that CGI video of the "bulletproof Cybertruck."
Many users pointed this out in the original tweet and the one cited by Abbott, but neither the original account (which is a Tesla fan account) nor Abbott responded.
It is important to clarify that the official Tesla webpage has nothing about a bulletproof Cybertruck, so the video was clearly fake.
Despite the fact that there is no such thing as a bulletproof Cybertruck, the internet is really hyped about this EV, which is expected to be released by 2024. Sadly, there is still no real news about a bulletproof truck.