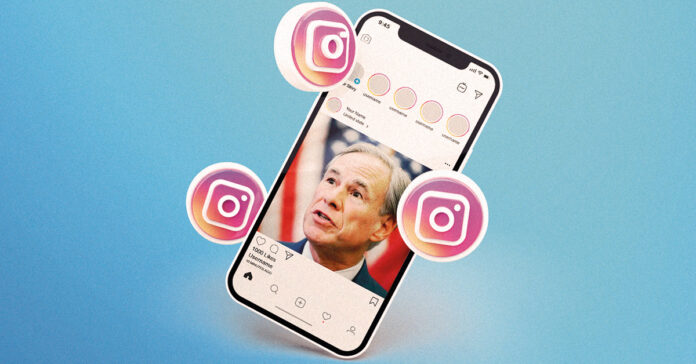 Under claims that freedom of speech "is under attack in Texas," a federal appeals court reinstated a Republican-backed Texas law that fights against "Big Tech political censorship."

The law prohibits large social media companies from banning users over their political viewpoints and was first signed by Gov. Greg Abbott in September 2021.

However, two large industry trade groups that represent companies such as Google and Twitter sued to block the law, and in December a federal district court judge ruled in favor of the groups, blocking the law as the lawsuit continued, as reported by The Texas Tribune.

House Bill 20, passed during a special session last year, was blocked due to the reasoning that the First Amendment protects a company's right to moderate content, stating several parts of the law were "prohibitively vague." 
The order given on Wednesday to reinstate HB20 does not evaluate the law on its constitutionality but instead allows the law to go back into effect while the case proceeds in district court, according to a statement from one of the plaintiff groups.
Eric Goldman, a professor at Santa Clara University School of Law, said in an interview with The Washington Post, that the Texas law "represents an effort to play for partisan crowds, not to make good policy."
"Even if it's struck down, it's a symptom of a much bigger structural problem we have in the country that politicians think this is how they should be spending their time," Goldman said, noting that taxpayer dollars would likely be spent defending the laws in court.

Republican conservatives have escalated their attacks on Big Tech over the past year, particularly after several companies, including Twitter and Facebook, teamed up against President Donald Trump. Banning him from their platform's rules on inciting violence during the Jan. 6, 2021, riot at the U.S. Capitol.

Abbott has led the surge of GOP claims that social media companies are censoring conservative viewpoints according to political affiliation without a shred of evidence to support them.

"There is a dangerous movement by some social media companies to silence conservative ideas and values," he said, "This is wrong, and we will not allow it in Texas."
The decision to reinstate HB20 comes as businessman Elon Musk is poised to buy Twitter. He is being praised by conservatives for his decision to remake the company's moderation policies and reinstate Trump's account if the acquisition is complete.

According to The Texas Tribune, the Texas attorney general's office said in a tweet late Wednesday that the appeals court made the right decision and said it would continue defending the Texas law.