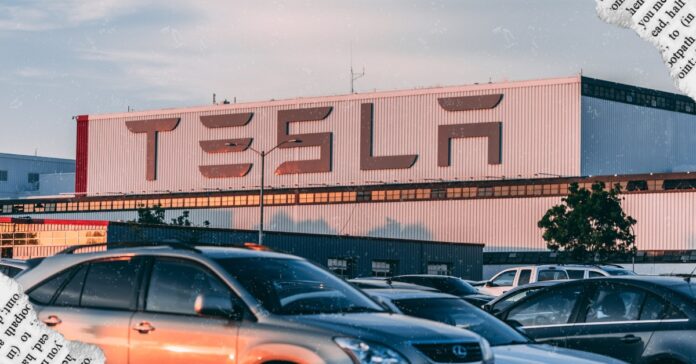 This week, Austin-based Tesla CEO Elon Musk announced he's going to be relocating the company's engineering headquarters from Austin back to Silicon Valley, marking a retreat from his much-ballyhooed embrace of the Texas economy's low taxes three years ago.
In an apparent business reality check, Musk announced in a joint press conference Wednesday with California Gov. Gavin Newsom (D), two years after Musk moved the automaker's headquarters to Texas and just months after Musk bought San Francisco-based Twitter in a controversial and bungled acquisition.
One of the first purchasers of the Tesla Roadster in 2007, Newsom said bringing back the electric sports car company was critical to secure California's place as the nation's automobile leader. "We are able to lay claim to 44 manufacturing headquarter companies in the electric vehicle space, but none that dominate like Tesla," Newsom said.
Musk will be opening the new engineering headquarters in Palo Alto, California, a little more than a year after the company first announced plans to move its headquarters to Central Texas.
The company is taking over a space occupied by Hewlett Packard Enterprise, which moved its headquarters to Houston in 2020 when Musk was in an ongoing battle with Alameda County public health officials over his desire to reopen the Fremont manufacturing plant in the middle of the coronavirus pandemic.
"This was HP's original headquarters, and so I think it's a poetic transition from the founders of Silicon Valley to Tesla and we're very excited to make this our global engineering headquarters," Musk told CNBC. "And we're a California-Texas company."
Before the announcement, California was already host to the largest electric car manufacturer in America, and Musk says Tesla's Fremont plant is the busiest in North America with plans to produce more than 600,000 vehicles by 2024.
But on City Cast Houston this week, Evan Mintz, director of communications for Arnold Ventures, speculated about what kind of message this sends to other big-tech companies that may have had their eye on Texas, but may now reconsider until the labor market in Texas develops the necessary expertise by investing in technology-specific higher education.
"You get a lot of sizzle from Musk, but the steak is sometimes a little more plain than you think," said Mintz. "So a lot of the rhetoric about moving to Texas…comes crashing down when you reflect on the reality of what it takes to run a massive high-tech corporation and it requires engineers and it requires a highly educated workforce. And if you just look at the quality of universities in California versus those in Texas, we can't compete — we're not there, we're not up to it," Mintz stated.
According to US News and World Report, the University of Texas is the only university in the state that ranks in the top 10 public universities in the country — whereas California has six — which dispels the idea that Austin is likely to ever become the next Silicon Valley without transformational investment in higher education by the Texas Legislature.
"We're just not there yet…so unless we just want to see a lot of sizzle around tech but no steak, we need to start investing in our universities," he continued. "And we have leaders in the state that really have failed to invest in higher education, and have failed to put the money and resources and support behind these institutions that will let the state grow and become a leader in technology for the 21st century."
But Texas Tech and the University of Houston have recently asked the Legislature for a $1 billion endowment from the state, which is notable as the two schools do not have access to the state's Permanent University fund," Mintz said. That fund was established in 1876 by the state government in the form of constitutionally enshrined land grants to the University of Texas and Texas A&M exclusively.
Mintz speculated that when a high-profile owner like Musk makes a media splash to garner headlines by moving to Texas — despite the realities of the state's current economic and business realities — this most recent decision by Tesla will likely keep most tech companies in California.
"I'm going to imagine that the prestige of having a headquarters, of having a major workforce…not 100 percent moving to Texas from California should be a real shock to Texas leaders that presumed that our low taxes and low services model…isn't something that's a silver bullet for getting tech companies to move here," Mintz added.
But Austin is the fastest-growing major metro area in America, having expanded by a third in the past ten years, making it the eleventh-largest city, and in the past few years high rollers from Silicon Valley, Hollywood, and New York have bullied their way into town with very large amounts of wealth, larger than life lifestyles, and very different ideas about what Austin should become.
To the dismay of longtime residents, posh shops like Hermès and the Soho House now line South Congress, formerly known as the funkiest street in town. Evan Smith, a founder of the Texas Tribune, told the New Yorker "Austin now has an upper class," pointing out that Austin is now characterized by stifling traffic and unaffordable restaurants.
Yet, Musk's announcement marks the second large company to look to shrink its Austin footprint. Walmart announced last week that it is offering its remote Austin-based employees office space to work from in Dallas if they want to continue to work for the company.