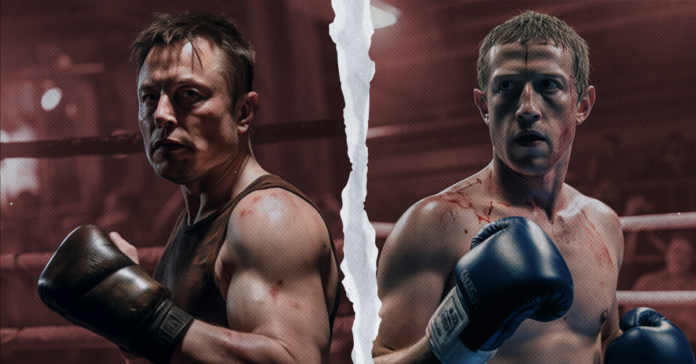 Mark Zuckerberg is taking his cage fight with Elon Musk really seriously, he recently began training with UFC champions Israel Adesanya and Alexander Volkanovski. The question is: with this training, could he beat Musk's ass?
No. 5 pound-for-pound fighter in the UFC Israel Adesanya posted photos on Twitter that showed him, Volkanovski and Zuckerberg at a training session, accompanied by the caption saying: "This is Serious Business." These photos came weeks after Musk proposed a cage fight between him and Meta's CEO Mark Zuckerberg.
Zuckerberg looks really muscular in the photos, showing he is ready to fight Musk. He has shown interest in martial arts and is a fan of UFC events. In his Instagram page, Zuckerberg also has photos of him training martial arts and fighting with people.
But Meta's CEO isn't the only one training. Podcaster and Brazilian Jiu-jitsu black belt Lex Fridman also posted pictures of him and Elon Musk training. "I'm extremely impressed with his strength, power, and skill, on the feet and on the ground. It was epic." He wrote on the tweet. It seems like Musk is also taking the fight seriously.
There is still uncertainty if both billionaires are going to fight, but UFC president Dana White recently has said that: "They both want to do it." And that he would help produce an exhibition event.
It seems that both billionaires are eager to fight each other, with tensions between them growing in social media. Musk has called Zuckerberg a "cuck" and has pitched a "dick measuring contest". He also accused Meta of copying Twitter with the new app "Threads". With more and more attacks between the billionaires, maybe we will have a real fight soon.