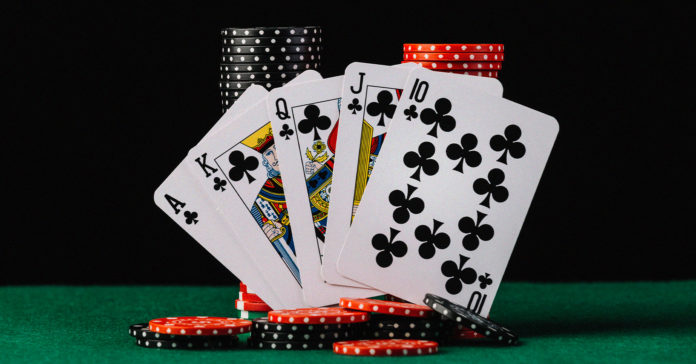 Late last year, casino mogul Sheldon Adelson hired some of the biggest names in Texas lobbying for unknown purposes. Then, he suddenly died on January 12, leaving his mysterious push into Texas in limbo.
His dream team of Texas lobbyists included Drew DeBerry, former staffer in the President George W. Bush administration and a former senior adviser to Governor Greg Abbott; former Texas Speaker of the House's chief of staff Gavin Massingill; and Mike "The Enforcer" Toomey (aka Mike the Knife), former chief of staff to Governor Rick Perry and the man Texas Monthly once called, "the most powerful—and the most feared—nonelected person in Texas politics today."
Recent reporting from the Texas Tribune shows that the team now includes 51 members as the Las Vegas Sands Corporation continues activities.
However, Texas has only grown more and more antipathetic to the idea of expanding gambling over the past decade. Despite widespread bipartisan support from the Texas congressional delegation, Governor Greg Abbott remains a hardliner when it comes to the expansion of game for federally recognized Texas tribes. That would seem like the most agreeable of the possible moves toward more casinos in the Lone Star State, but the governor doesn't appear to be budging. He has also shut down attempts to bring online sports betting to the state. When Abbott made a public statement about the passing of Adelson, he weirdly mentioned none of the mogul's gambling empire, focusing entirely on philanthropic work and support of Israel.
Like the marijuana lobby, the gambling lobby has found itself without a prime bargaining chip. Texas was due to have a $4.6 billion shortfall this year, but the total ended up being only a quarter of that. While still concerning, it's removed the immediacy of many proposed fixes such as a marijuana retail market or a wave of casinos.
The new Texas Speaker of the House, Dade Phelan, has also been at best ambivalent to the ideo of a casino empire in the state.
"It gets brought up in every conversation, and if you want to discuss those two as revenue sources, do it through the prism of a long-term commitment because it will not fix the current budget deficit or the '22-'23 budget issues we have," Phelan said during an interview with Texas Tribune CEO Evan Smith. "It will take years before you see any revenue from either one of those options. To think you can plug and play on either one of those, it's not factual. It won't work in this current budget cycle."
So far, only one bill has been filed in the Texas Legislature to take on gambling. Texas House Joint Resolution 26, introduced by Joe Deshotel (D-Port Arthur), would legalize casinos in certain coastal areas in order to provide windstorm recovery funds, as well as authorize the Kickapoo to operate their bingo halls.
In all likelihood, an expansion of gambling will not rest in the Legislature, but with the Texas voters. HJR 27 calls for a constitutional amendment, which would go before the general public. With Adelson's company reportedly spending millions on the subject, they'll eventually have to convince the public that bringing Las Vegas Sands-style business is good for the state. If they can do that, perhaps casinos will be built around the Texas leadership's blockade.