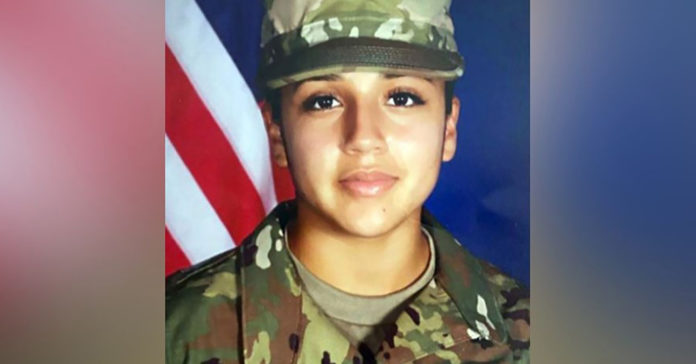 On what would have been Vanessa Guillén's 21st birthday, Congresswoman Sylvia R. Garcia (D-Houston) filed legislation to rename a Houston post office in honor of the soldier from Houston who was killed at Fort Hood.
"Vanessa's tragic death has been a wake-up call for the country regarding what has to be done to protect our young soldiers from potential harassment and sexual assault. Renaming this post office won't bring Vanessa back, but it will serve as a constant reminder of her legacy for her family and the Houston region," said Garcia.
The post office is located in southeast Houston just a few blocks from Chavez High School, Guillén's alma mater.
Bipartisan co-sponsors of the legislation include Reps. Joaquin Castro (D-San Antonio), Vicente Gonzalez (D-McAllen), Lloyd Doggett (D-Austin), Filemon Vela (D-Brownsville), Henry Cuellar (D-Laredo), John Carter (R-Round Rock), Chip Roy (R-Austin), Marc Veasey (D-Fort Worth), Roger Williams (R-Austin), Van Taylor (R-Plano), Will Hurd (R-Helotes), Colin Allred (D-Dallas), Al Green (D-Houston), Veronica Escobar (D-El Paso), Brian Babin (R-Woodville) and Dan Crenshaw (R-Houston).