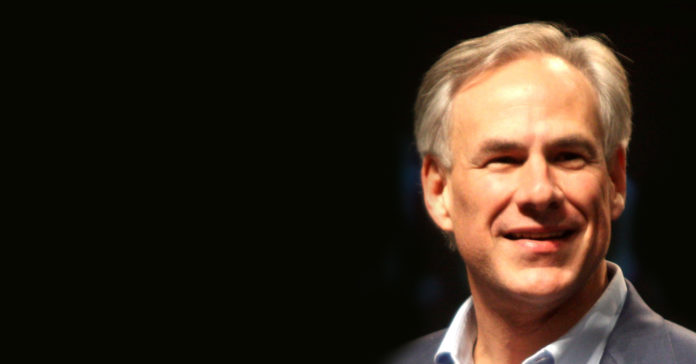 Greg Abbott has always faced criticism. It goes with the job of being a politician and governor. But since he began issuing orders in response to the coronavirus pandemic, criticism has been mounting on both sides of the aisle.
Democrats faulted him for being too late or too lax with shutdown orders while Republicans lashed out at his orders for robbing Texans and their businesses of their liberties.
Meanwhile, some lawmakers, determined to rein in his executive authority, unsuccessfully prodded him to convene a special session of the Legislature while several county-level Republican Party officials censured him through resolutions that condemned his overreach.
After Abbott issued more than 20 executive orders related to the pandemic, a group of conservative lawmakers known as the Texas Freedom Caucus were fed up and pleaded for a special session to reform the state law that gives disaster management authority to the governor.
Now, in the run-up to the Nov. 3 election, opponents gained more traction in their battle against Abbott's executive power. In the fall-out, both Democrats and Republicans were furious but for different reasons.
Just ahead of the start of early voting, grassroots conservatives and top Republican elected officials and party leaders staged a protest at the governor's mansion against Abbott's coronavirus shutdown orders and mask requirements. Protestors carried anti-Abbott signs with messages calling for his impeachment.
Among the protestors at the Free Texas rally were Allen West, chairman of the Republican Party of Texas and Agriculture Commissioner Sid Miller, who repeated a phrase popularized by President Donald Trump that Abbott's cure "is worse than the disease," the Texas Tribune reported.
The protest followed on the heels of a lawsuit filed by West, Miller, conservative activist Steve Hotze of Houston, multiple current and past state lawmakers and representatives of conservative grassroots organizations against Abbott's order to expand early voting by a week to reduce crowds and give voters more opportunity to cast ballots during the pandemic.
"It is shocking that Gov. Abbott has continued to unilaterally suspend laws while refusing to convene the Texas Legislature," the lawsuit states. "When Gov. Abbott first ordered the closure of restaurants, schools and businesses he deemed 'non-essential,' Abbott said every option, including a special session, remained on the table."
The Texas Supreme Court sided with Abbott, chastising the plaintiffs for filing the suit so late and noting there would be confusion if the early voting period were to be changed.
Democrats' anger with Abbott may have peaked with his 11th-hour order to limit drop-off boxes for mail-in ballots to one per county. Harris and Travis counties, both Democratic strongholds, had created multiple drop-off sites — a dozen in Harris County and four in Travis County — to make it more convenient for eligible voters to drop off their ballots.
"The governor endangered millions of seniors and voters with disabilities by limiting counties to a single in-person mail ballot drop-off locations," Harris County Clerk Chris Hollins said on Twitter. "In a county like Harris County, which stretches over nearly 2,000 square miles, it's clear that the governor's intent is to ensure that seniors and voters with disabilities will stay home this November."
Abbott won again when a three-judge panel of the U.S. 5th Circuit Court of Appeals ruled that the one-per-county limit on mail ballot drop-off sites could stand.
"Republicans are on the verge of losing, so Gov. Abbott is trying to adjust the rules last minute," Texas Democratic Party Chair Gilberto Hinojosa said in a statement. "Courts all over the country, including the Fifth Circuit yesterday, have held that it is too late to change election rules, but our failed Republican leadership will try anyway."
His executive orders over the pandemic and his apparent political pandering to his party over drop-off boxes are just the latest in a series of maneuvers that opponents claim as overreach.
During the summer, five Republican Texas lawmakers sued him and the Texas Department of State Health Services over a $295 million contract he awarded to a Dallas-area technology firm MTX Group for coronavirus contact tracing without input from the Texas Legislature and failing to follow customary bidding procedures.
Also, Abbott recently extended through executive order operation of the Texas State Board of Plumbing Examiners and its licensing law until 2021. The Legislature had failed to extend the board so it was about to be shut down. Abbott stated that licensed plumbers were critical to repair destruction from Hurricane Harvey.
How all this will play out with the Legislature, once it convenes in January, and whether there is backlash from lawmakers remains to be seen.
"Texas governors who pushed executive power too far have frequently gotten their hands slapped," said Brandon J. Rottinghaus, professor and Pauline Yelderman Endowed Chair of political science at the University of Houston. "Gov. Abbott will no doubt get such a reprimand from the Legislature on his broad use of executive power, even if the courts back him.
"Republicans are more concerned about the process than Democrats, so the challenge to Abbott will likely come from his right," Rottinghaus said. "Several candidates are positioning themselves over his right shoulder.
"Beating a well-funded and generally well-liked Abbott in a Republican primary would be like slaying Goliath, but angry Republican voters have done that and worse to incumbent Republicans," he said.
Lawmakers may have little time to deal with Abbott given their full agenda, which includes redistricting and budget problems brought by the pandemic.
"Completing a budget on thin revenues, trying to save their school funding reforms from the last session and setting up for redistricting will soak up most of their limited bandwidth," said Cal Jill, political science professor at Southern Methodist University.