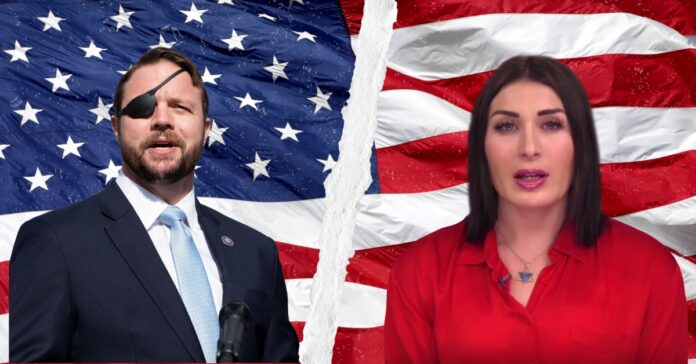 Rep. Dan Crenshaw, who has a history of being involved in Twitter disputes, was called out on the social platform by Investigative Journalist Laura Loomer for being the only Republican who skipped several votes in the 88th Texas Legislature.

Loomer posted on Twitter that "RINO GOP Crenshaw" skipped the vote to Establish a Select Subcommittee on the Weaponization of the Federal Government, later skipping the Rules Package vote as well. 

"Looks like Dan is not showing up for work on purpose."
Taking the matter into his own hands, Crenshaw referred to Loomer as a "toxic troll." Well, more accurately he said: "Kindly delete your toxic and obsessive trolling, if you don't mind."

This is after Crenshaw, blindsided Loomer, and told every single one of his followers that he had been absent due to the death of a "friend and active duty SEAL." 

Loomer later replied that: "holding elected officials accountable isn't toxic."

Other Twitter users in the comments disagreed with Loomer, like for example @Jeff7080316 who said he understood the pain of losing someone. 
While others agreed with Loomer, like @Not_G_Orwell who said Crenshaw's " mission for the American people" was more important.
Or @Logicandsense2 who said Crenshaw didn't have a right to call anyone "toxic," after calling his colleagues "terrorists" when they didn't vote for McCarthy like he wanted.