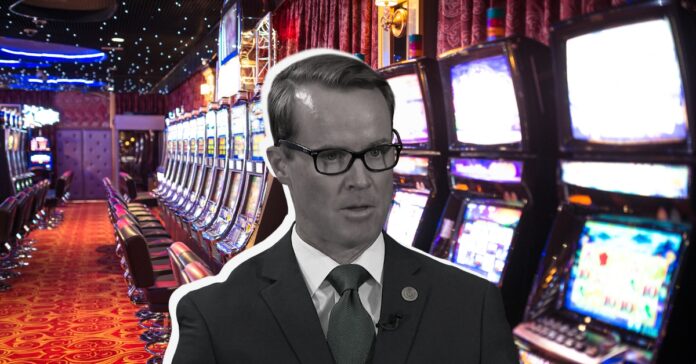 House Speaker Dade Phelan (R-Beaumont), says he doesn't have a problem with casinos, agreeing with Governor Greg Abbott's wishes to legalize sports betting and casino gambling in Texas.

In a reporter briefing, Phelan said he doesn't want slot machines in every C-Store, but: "I want to see destination-style casinos that are high-quality & create jobs. …I think the average voter would approve."
While those pushing for gambling options typically argue that the change would be an economic boon, Phelan said that is not in his calculations.

"We're not talking about a lot of revenue in the grand scheme of things. This is about what the voters want, and I think the average voter would approve"

Abbott has been an opponent of gambling expansion for years, reportedly indicating in 2015 that he "wholeheartedly" backed the state's restrictions on gambling. However, just weeks before facing re-election, he also softened his stance just a bit. In a statement, his office indicated that he would consider proposals to legalize commercial casinos in Texas.
"We don't want slot machines at every corner store, we don't want Texans to be losing money that they need for everyday expenses, and we don't want any type of crime that could be associated with gaming," Renae Eze, Abbott's press secretary, told The Houston Chronicle. "But, if there is a way to create a very professional entertainment option for Texans, Gov. Abbott would take a look at it."

This is a significant sign that opposition may be softening among state Republican lawmakers.

In this session, the gambling industry has hired an army of lobbyists to push for legalization of casino and sports betting.