If you've ever tried to contact your representative's office and gotten no response, you're not alone. Many citizens find themselves in these situations as they request feedback or position statements on specific issues of importance. From emails to calls, legislators and their staffs can give concerned citizens the runaround.
Since the 86th legislative session recently ended, many Texans have received or seen thank you notices and legislative updates from their state representatives and senators, so we know that communication flows to constituents when it's convenient for elected officials. Requests for donations and support always seem to find their way to voters, but when constituents have a complaint, it's often hard to connect with the people whose job is, nominally, to represent your concerns.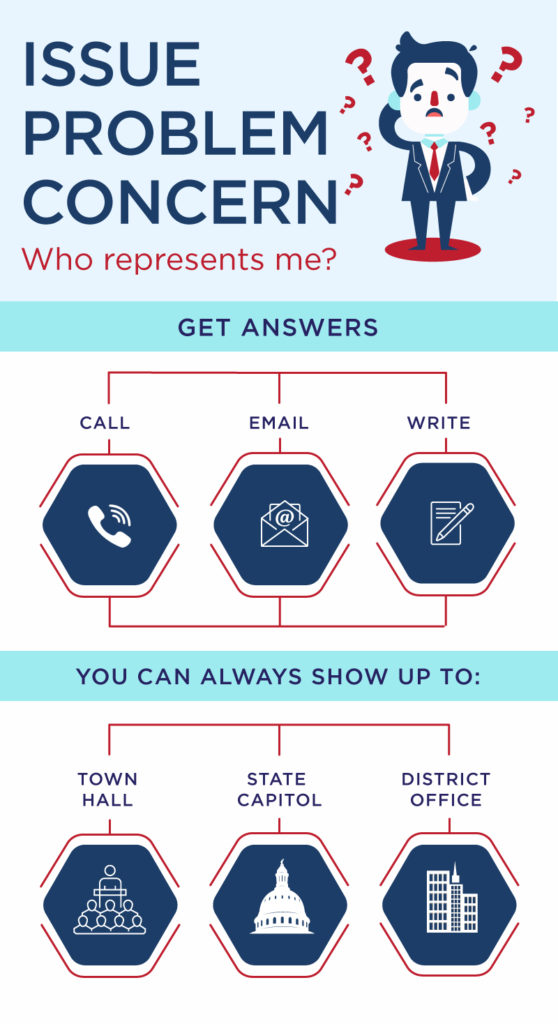 Although this is annoying, elected officials may not be avoiding your calls on purpose. The Open Gov Foundation did a study in which they followed over 50 staff members to understand how elected officials keep up with and utilize constituent data. Unfortunately the systems were found to be out of date with new technology and quick means of connection, out of touch with the quantity of contact requested, and assigned to the most junior members of the staff.
This may register as a no-excuse situation for frustrated citizens still waiting to hear back from their legislators, but there may be some ways to break through.
The reviews are mixed on which system of contact does better in making a lasting impact to representatives. Some offices say email is preferred, others say calling is best, and some prefer emails or social media. For those willing to make a trip, some say a face-to-face interaction makes a difference.
If, when contacting a legislator, a constituent can't seem to get a response, it's worth switching up the mode of communication. If calling doesn't work, try email, or vice versa. If the legislator is hosting a town hall, going and speaking with staff is another way to make sure that messages are relayed to the correct people. And of course there's a new way of speaking your mind: a legislator's social media accounts.
Social media is more important than ever to political figures (and more detrimental if not handled correctly). While government officials can post whatever they want, so can their constituents. Posting on a legislator's Facebook page and tweeting at them is a public way of making sure that your concern is seen and heard. With the potential for things to go viral quickly, it's likely that the communications team will make sure you are heard in cyberspace.
No matter which way you make contact, all parties agree that having a clear message is important, otherwise you are more likely to be ignored.