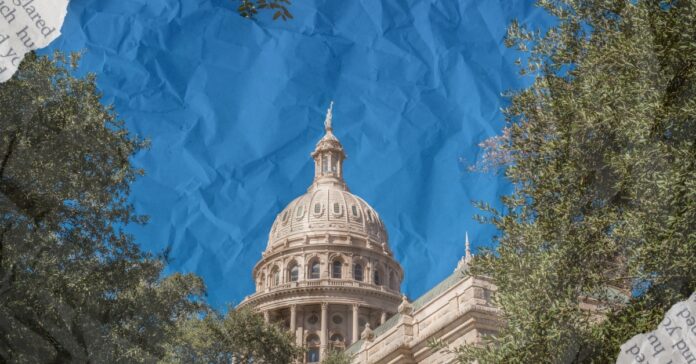 In an effort to try to prevent the complete takeover of Houston Independent School District (HISD) three Texas Democratic state senators filed Senate Bill 1662 in response to the threat by the Texas Education Agency (TEA) and a member of the state house filed a companion bill to support the measure.
The bill was filed by Houston area state Sens. Borris Miles, Carol Alvarado, and John Whitmire, and state Rep. Alma Allen is filing similar legislation in the Texas House. Allen is the vice chair of the state's public education committee and represents Houston as well, and holds a doctorate in education and is a former HISD school administrator.
In January, the Texas Supreme Court cleared the way for the TEA to take over HISD continuing a battle between the two entities dating back to 2019, throwing out a lower court injunction that would allow the state to replace HISD school board members and officials if it took control of the district.
TEA commissioner Mike Morath began to investigate allegations of trustee misconduct after Phillis Wheatley High School received failing accountability grades that year, which began the saga of what would need to be done to bring the district up to state standards.
But the news of the TEA's intention to go through with the takeover of HISD came last week despite schools in the district showing marked improvement. Phyllis Wheatley High School's improvement to a C and the district's overall B rating make the TEA's reason for a takeover invalid according to Alvarado.
"It is unjust and unwarranted for TEA to move forward with a takeover," Alvarado said in a statement. "S.B. 1662 offers the agency options to work collaboratively with HISD to address any current deficiencies instead of subjecting nearly 200,000 students and 27,000 teachers and employees to a takeover."
Despite Morath's statements to the House Public Education Committee last week that no decision had been made on the potential takeover, lawmakers are not sitting idle, as evidenced by a local rally, fundraising events, and the proposed legislation supporting HISD.
SB 1662 modifies the current state law to provide TEA with additional tools to address low-performance ratings. Actions such as hearings before commissioner Morath, in addition to academic achievement plans, and appointing agencies to monitor rather than replace trustees. It would also give Morath broader discretion to choose alternatives to school closures and the appointment of a board of managers.
HISD is the largest school district in Texas and the eighth-largest in the United States. It serves over 194,000 students at 276 campuses and is one of the largest employers in Houston, with about 27,000 team members, per the district's website.
Thus, Houston area lawmakers have expressed concern regarding the potential takeover of HISD due to the sheer size and scope of such a move — as well as inflaming racial tensions around the impact on some of the schools that are majority-minority schools.
Historically, state takeover efforts have targeted predominantly Black districts, including Kendleton, North Forest, La Marque, and Beaumont. So the recent state supreme court ruling that cleared the way for the TEA takeover — made by an all White court — could be viewed as racially motivated.
However, regardless of party or race, public education advocates agree that the district has made progress, but is still in need of improvement in performance and leadership. But advocates have called on lawmakers to act on behalf of the district and its students.
Removing the voting power of Houston residents by state takeover could ultimately negatively impact students and teachers, especially at a time when the district is still recovering from the loss of learning hours caused by the coronavirus pandemic. They maintain that change should come from within the Houston area, versus the TEA and Austin.
"My school and district are not perfect, but this is not the solution," said Elizabeth Rodriguez, a senior at Northside High School, during a Feb. 2 event protesting the takeover, according to Community Impact News.
In addition to implementing state control, district takeovers by state agencies have led to layoffs in the past. And with Gov. Greg Abbott and the state GOP proposing "school choice" bills and other policies that would allow parents to opt out of their local school districts and receive state money to school their children elsewhere, the city and district are leery of the TEA takeover.
According to the Houston Chronicle, NAACP president Bishop James Dixon said he will call for a meeting with commissioner Morath. And U.S. Rep. Sheila Jackson Lee, D-Housont said she intends to bring the issue to the Biden administration and the U.S. Department of Education.
Last Friday, area parents, teachers, and retired HISD employees convened for a rally against an imminent mid-semester takeover.
An energetic crowd attended the event organized by local Democratic state Rep. Jarvis Johnson, Houston Mayor Sylvester Turner, and other elected officials that followed the district's fundraising event. During the press conference, chants of "Hey, hey, ho, ho, TEA has got to go!" rang through the crowd of about 100 people, according to the Texas Tribune.
Other lawmakers who attended the rally included other local Democratic state Reps. Shawn Theirry, Jolanda Jones, John Rosenthal, Ron Reynolds, Gene Wu, and Ann Johnson.
The rally followed statements of dismay last week by Turner. "I'm talking to legislators, and what they're saying to me is that the state intends to take over the district, replacing the entire board, replacing the superintendent, and I find that totally alarming," said Turner, who spent two decades as a state representative.
Turner added "HISD has 273 schools. How do you come in and take over the largest school district in Texas and do it successfully?"