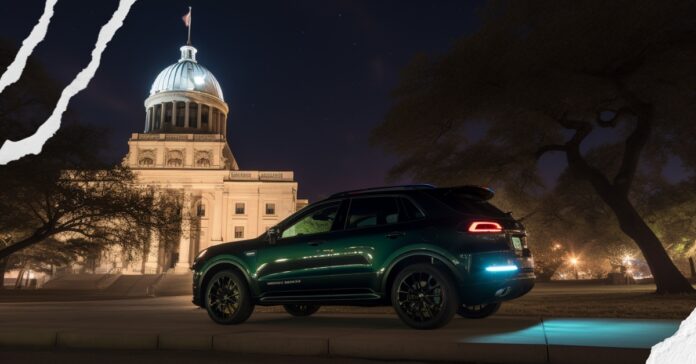 Gov. Greg Abbott has signed a bill that hits consumers with additional fees for driving an electric vehicle.
Senate Bill 5 adds a $400 cost to registering a new electric vehicle and $200 for renewing a registration. Those fees are on top of fees already levied on vehicle registrations and renewals.
The law takes effect on Sept. 1. Abbott made no statement when signing the bill into law.
The fees apply only to vehicles that use electricity as the only source of power. Mopeds, motorcycles and autocycles are excluded.
Owners of hybrid and gas-powered vehicles pay a 20-cents-per-gallon gasoline tax instead.
The revenues from fuel fees are used to maintain state highways, roads and bridges.
The electric vehicle fees, like gas taxes, are credited to the state highway fund. The EV tax will generate at least $38 million in new revenue for the highway fund while gas and diesel taxes will add about $3.8 billion in state revenue in 2024, based on data from the Texas Comptroller's office, according to The Dallas Morning News.
Data compiled by the Dallas-Fort Worth Clean Cities Coalition shows that 195,193 electric vehicles are registered in Texas with the Dallas-Fort Worth area accounting for the most registrations. The Austin area has the highest percent of EVs among all registered vehicles.
Opponents of the legislation urged lawmakers to reduce the EV fees, calling the amount punitive and inequitable for owners of electric vehicles.
"As EVS continue to grow in population and consumers gain interest in accessing cost-effective technology, states need to consider alternative strategies to address the issue of decreasing gas-tax revenues to fund roads and highways," stated Dylan Jeff, policy analyst for Consumer Reports.
"The Texas Legislature is pouring sugar in the tank of the electric vehicle revolution," stated Luke Metzger, executive director of Environment Texas. "This punitive fee will make it harder for Texans to afford these clean vehicles, which are so critical to reducing air pollution in Texas."