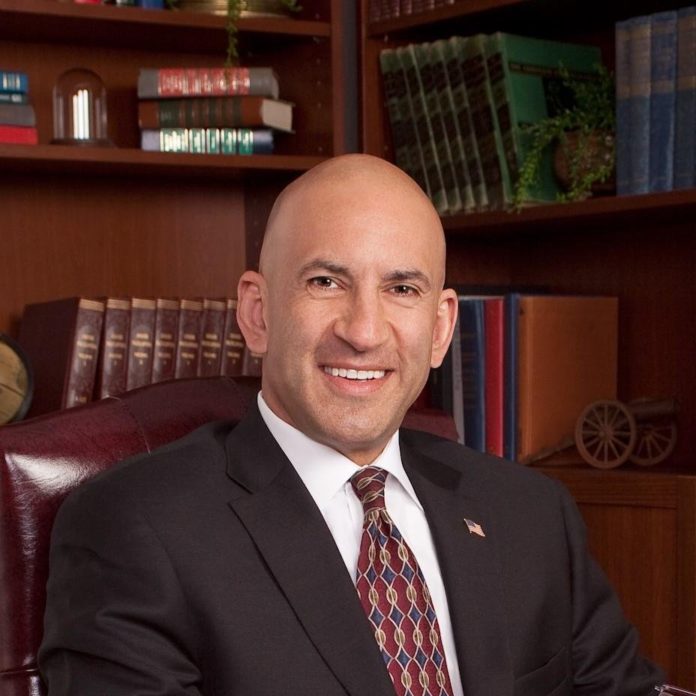 On July 20th, 140 survivors of disgraced doctor Larry Nassar were honored and awarded the Arthur Ashe Courage Award at the ESPYS for their courageous stand against sexual assault. Five of the survivors have roots in Texas, including 2000 Olympic Bronze Medalist Jamie Dantzscher.
Their appearance brought more attention to the growing #MeToo movement, where women are holding sexual predators accountable for their actions. The movement goes beyond sports, calling out movie executives, public officials and others (often men) who abuse their position of power.

There are even reports of abuse in the State Capitol, where female staffers, lobbyists and reporters have complained of unwanted advances, and some have alleged non-consensual physical acts by state legislators.

Of course, when scandals arise, some politicians try to grab headlines. Rep. Matt Shaheen (R- Plano) jumped on the revelations about Harvey Weinstein, the film executive linked to numerous sexual assault investigations, citing the film industry's cover up of sex scandals and pattern of enabling sexual predators as a reason to eliminate funding for the Texas Film Commission (TFC).

Shaheen's opportunism doesn't hold up. Shaheen didn't provide any evidence linking investments from the Texas Film Commission to any of the ongoing investigations taking place in Hollywood. Further, abolishing the Commission makes no economic sense, since it's an job-creating force in Texas.

Since its founding, the TFC has generate more than 153,000 jobs in the Lone Star State and is responsible for $1.3 billion in total production invested in Texas. For every $1 spent with the Texas Film Commission, $5.33 is returned on investment. The commission brings more than just movies too, supporting television shows like Friday Night Lights, and video game production.

If Matt Shaheen were truly concerned about the wellbeing of Texas women, he could have actually used his votes to protect women. Instead, Shaheen voted against HB 2032, which would have increased the criminal penalty for sexual assault committed in a vehicle operated by a public transportation system.

Shaheen also voted against an early version of HB 189, which would have expanded the statute of limitations for cases involving sexual assault and sexual abuse of a child, and voted to protect landlords of massage parlors serving as fronts for prostitution and sex trafficking, even as Governor Abbott was leading a crackdown on human trafficking in Texas.

Like every legislator, Matt Shaheen has power – to protect the vulnerable, or to protect special interests. His votes show he's more interested in chasing cheap headlines and in weakening our economy than in actually standing up for Texans. It's why we need to Reform Austin.