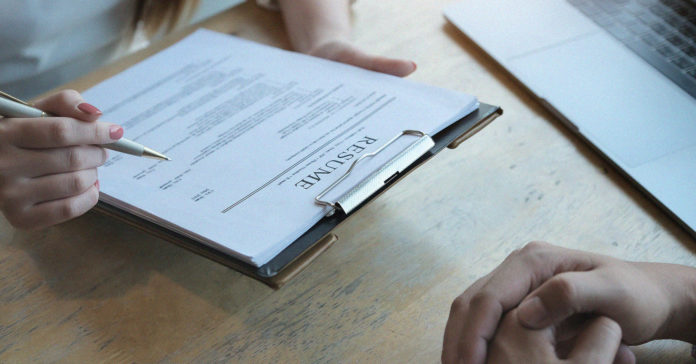 An additional 50,819 Texans filed unemployment claims in the week ending Oct. 17, the U.S. Department of Labor reported Thursday. Nationally, 787,000 more people filed for jobless benefits last week. Since mid-March, there have been nearly 3.7 million unemployment claims filed in Texas and 64 million in the U.S.
The pace of hiring in Texas has slowed, according to the latest analysis by the Perryman Group in Waco. In September, 40,700 net new jobs were added, compared with 111,900 in August.
"Slower hiring at this point in the state's economic recovery is not surprising, wrote Ray Perryman. "The first few months of opening the economy involved resumption of businesses such as retail stores and restaurants, which involve large numbers of employees. Essentially, those jobs were the low-hanging fruit. It is also not surprising to see the pattern of recovery in Texas be somewhat different from other states or the nation. The timing and severity of outbreaks and reopening decisions have varied widely across states."
Effective Nov. 1, Texans who are receiving unemployment benefits will need to resume searching for work, and they could be asked by the Texas Workforce Commission to provide evidence of their work search efforts. The work search requirements were temporarily halted at the start of the pandemic.
Discussions on a new stimulus bill that would include additional help for the jobless are continuing in Washington. House Speaker Nancy Pelosi (D-Calif.) on Thursday again expressed optimism that a bipartisan measure would pass before the election, even though there are lingering disagreements with the White House on some of the key provisions.
"We're just about there," Pelosi told reporters. "The president wants a bill. The president wants a bill. That's part of the opportunity that we have."
What you need to know if you are out of work
If you are newly unemployed, it is important that you apply for benefits as soon as possible because eligibility begins the week you apply. You will not be paid benefits for weeks before you apply.
How to apply
Apply for benefits in one of two ways:
Apply online at Unemployment Benefit Services by selecting "Apply for Benefits." Information about applying online is available in the Applying for Unemployment Benefits Tutorial.
Call a Tele-Center at 800-939-6631 and speak to a customer service representative.
Information you will need to apply
Your last employer's business name, address and phone number.
The first and last dates (month, day and year) you worked for your last employer. If you worked for your last employer on more than one occasion, provide the most recent employment dates.
Number of hours worked and pay rate if you worked the week you apply for benefits (Sunday through Saturday).
Information about the normal wage for the job you are seeking.
Alien Registration Number (if you are not a U.S. citizen).