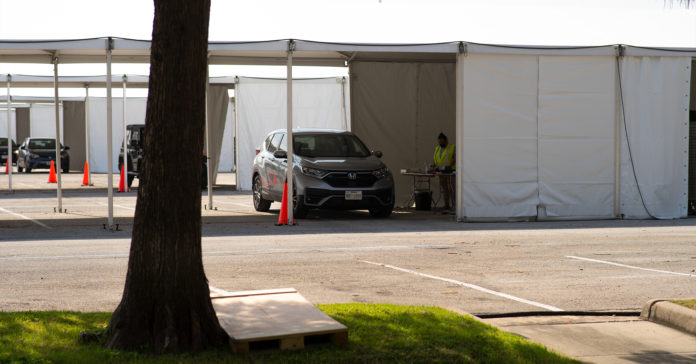 The Texas Supreme Court has set Friday as the deadline for all parties involved in the legal challenge of Harris County's drive-thru voting system to submit briefs in support of their respective positions.
The case wound up before the state's high court after a state appeals court dismissed the case filed by the Republican Party of Texas.
Harris County Clerk Chris Hollins has said there is "nothing of substance whatsoever in the legal filings from the Republican Party that would lend any legal basis for throwing out the more than 70,000 votes that have already been cast via drive-thru voting.
"That having been said, it strikes me as very weird that the Texas Supreme Court would not have summarily dismissed this effort," Hollins said in a statement provided to the Houston Chronicle's Jasper Scherer. "The fact that the Texas Supreme Court has required briefing on this matter, which is something that the appeals court did not do, provides some cause of concern. That means that the odds are higher than zero that this will be successful."
Hollins maintains it would be "utterly unconstitutional" for the court to disqualify the tens of thousands of votes that have already been cast using drive-thru voting.
The GOP and Texas Attorney General Ken Paxton contend that drive-thru voting is an illegal expansion of curbside voting because it is open to everyone rather than being limited to those who are physically unable to go into a polling place.
On Thursday, the U.S. Supreme Court halted curbside voting in Alabama, a state that does not have a law explicitly allowing curbside voting. That is a federal case while the lawsuit challenging Harris County's drive-thru system is pending in state court. Curbside voting is authorized under the Texas Election Code. The Texas Supreme Court is weighing whether state law also allows drive-thru voting.