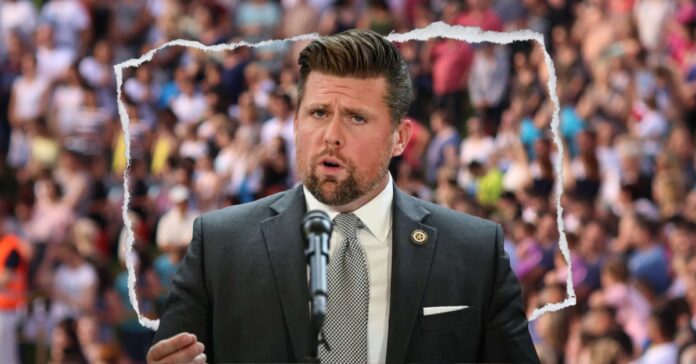 Another wrinkle was added this week in the impeachment proceedings against Attorney General Ken Paxton. A former Texas Ranger accused two top Paxton aides of hounding female staffers out of the executive tier.
The accuser is David Maxwell, who formerly served as Paxton's director of law enforcement. He was interviewed by impeachment managers last week. During the interview, he revealed that two top aides, First Assistant Attorney General Brent Webster and Aaron Reitz, who has since become Chief of Staff to Senator Ted Cruz.
According to interview documents, Webster and Reitz were so toxic and sexist to female staffers that they resigned.
"I would tell you that those two individuals, there have been many complaints of sexual harassment by the female employees up on the eighth floor," said Maxwell. "Most all of them have left. And their complaints were varied. You know, it's they're so misogynistic it's incredible how blatant they are about it and how openly sexual they are in talking around their female employees."
Nor is sexism the only bigotry Maxwell said was present in the office. Reitze was apparently suspended for two weeks after a homophobic tweet. Reitz was also suspended after calling gymnast Simone Biles a "childish, national embarrassment."
Maxwell characterizes the attorney general's office as a boy's club where loyalty to Paxton was the most important thing.
"I would tell you that that group has basically devastated the agency as far as talent," he said in the interview. "They have hired only people who will, as I said before, be loyal to Paxton, regardless of the legality of what they were doing. You probably know that Webster had represented himself as an attorney of record for Nate Paul in the Mitte Foundation lawsuit."
The Roy F. and Joann Cole Mitte Foundation is a charitable group that provides grants and programs in the Austin and Central Texas area related to community improvement in areas like education and disability access. They sued Nate Paul, Paxton's longtime friend, donor, and important figure in the impeachment charges, over misappropriation of funds after an investment. Days after the case was settled, the FBI raided Paul's office.
Maxwell does not accuse Paxton himself of sexual harassment in the interview. However, his testimony further paints the attorney general's office as a place where rules and propriety were not respected. Despite their contact, Reitz and Webster only rose higher in the organization.
For Paxton, the salacious details keep coming. Much of the impeachment proceedings revolve around Paxton's use of burner phones and other tricks to conceal an affair that he was having. He is also accused of accepting help from Paul in the form of a job for the woman he was having an affair with.
Paxton has repeatedly denied any wrongdoing, claiming the impeachment is a politically motivated witch hunt orchestrated by Republican Texas House Speaker Dade Phelan. Paxton remains on leave without pay until the conclusion of his trial, which starts on September 5. Impeachment lawyers have said they plan to call Paxton to the stand in the trial.