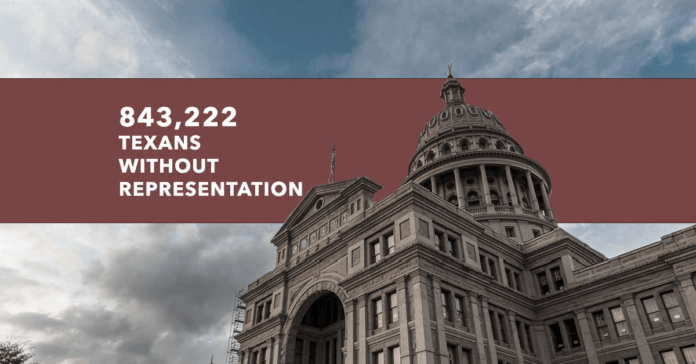 The Texas Senate is a small legislative body, with just 31 members. Each state senator represents between 800,000 and 900,000 residents, which is more than members of the Texas congressional delegation.

The people of Texas Senate District 6 in Harris County, which is home to the Port of Houston and a massive cluster of petrochemical plants, however, increasingly run the risk of having no senator during the upcoming 86th session of the Texas Legislature, which meets beginning in January through the end of May, 2019.

Current District 6 Senator Sylvia Garcia is now the Democratic nominee for the 29th congressional district being vacated by retiring Rep. Gene Green. The congressional district votes Democrat by an overwhelming margin, so Senator Garcia will almost certainly be elected the next Member of Congress in November, and become the first Latina Texan (along with Veronica Escobar from El Paso) to join the U.S. House.

Last month, Garcia sent a letter to Texas Governor Greg Abbott, notifying him of her "intent to resign" from the office of senator on January 2, 2019, and urging him to call a replacement election on the next uniform election date — November 6, 2018 — the same date as the midterm election. Abbott has so far declined to do so, claiming Garcia's letter did not constitute an actual resignation. A recent editorial in the Houston Chronicle takes both elected officials to task for playing political games at the expense of District 6 residents.

As the editorial makes clear, the matter is urgent. The deadline for Gov. Abbott to place the Senate District 6 replacement election on the November 2018 ballot is today, August 20th. After that, the next uniform election date is in May 2019, near the end of the legislative session, which would effectively deprive the district of representation while the Legislature meets.

Hanging over this situation, of course, is partisan politics. The current makeup of the Texas Senate, assuming Democrats retain control of Senate District 19 in next month's special election runoff, is 20 Republicans and 11 Democrats, above the three-fifths "supermajority" needed to override any attempts by the minority party to procedurally block legislation.

With the possibility of a couple of state senate seats flipping from Republican to Democrat in the November midterm, Texas Republicans may want the insurance policy of having one less Democrat from District 6 seated during the upcoming session.

The game-playing by politicians with regard Texas Senate District 6 is all too typical in today's hyper-polarized political environment. But that doesn't make it right. The residents of east Harris County deserve representation. Elected officials should stop playing games and do what's right for Texas.