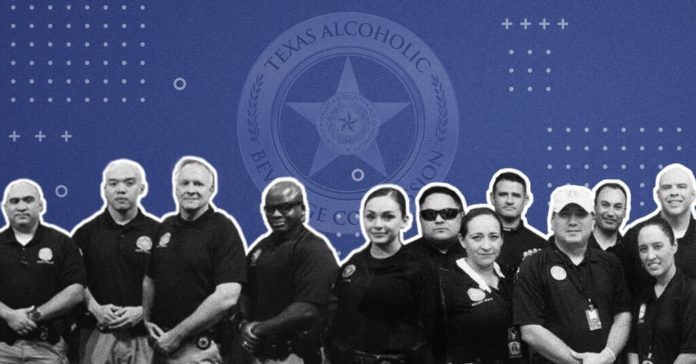 With only 16% of its ranks being women, 6.64% being Black and less than 1% Asian American, the Texas Alcoholic Beverage Commission is under scrutiny from the Legislature and its governing board to increase gender and ethnic diversity.
TABC Commissioner Hasan Mack wants a plan developed to address the diversity issues.
"If our mission is to eradicate human trafficking, we will need the assistance of individuals who understand how their communities work, speak that language and understand how the evasion tactics are used," Mack said at a TABC meeting in July, when the issue of recruitment was discussed. "I think that a large part of making sure we meet that mission is filling out our quota with regards to those diverse applicants."
While conceding there is more that can be done, Deputy Executive Director for Enforcement Robert Saenz, who has been with the agency since 1993, cites several reasons the numbers are where they are. They include the same challenges most other law enforcement agencies face when recruiting, such as the work environment, which includes a lot of night and weekend hours, the pay and the overall current public perception of law enforcement. In addition, moving up the ranks at TABC usually requires relocating, which can be difficult for agents with families.
Saenz said the problem of relocation became very evident during recruitment for the last academy class. Excellent female candidates applied but wound up not taking the job because they couldn't uproot their families for the level of pay being offered. He has also noticed women already working for TABC not seeking promotions because they don't want to move.
Saenz said one option being considered is for TABC to step up recruitment at junior colleges, colleges and from other law enforcement agencies. He said the environment at TABC can be more attractive to people who want to serve but don't want the confrontation that comes with traditional policing.
"We're in there. We're working undercover. We detect our violations and then we are back out," he said.
Deborah Marino, the lone female TABC commissioner, has told Saenz she is available as a resource as he works on developing new ideas for recruiting more women.
TABC is responsible for regulating, inspecting, and taxing the production, sale and use of alcoholic beverages across Texas. TABC's enforcement team agents are commissioned peace officers. The agency is the third largest state police force in Texas.