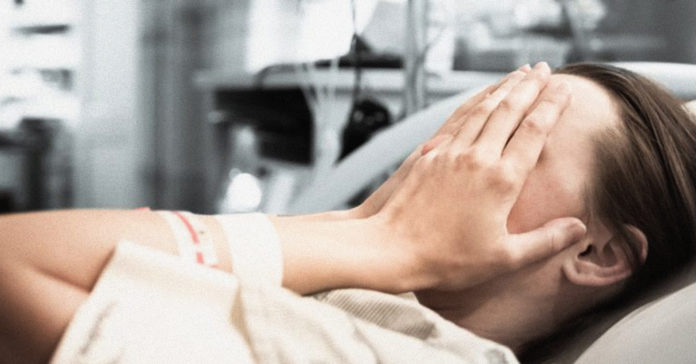 Pandemic or no pandemic, the hospital emergency room, not an urgent care facility or doctor's office, is where you need to be if you are experiencing heart attack or stroke symptoms.
Deaths from heart attacks and strokes have been on the rise during the COVID-19 pandemic, according to the American Heart Association. Unfortunately, part of the reason for the trend is fear of going to the hospital.
Since April, emergency rooms have been open, and it is safe to come in, explained Dr. Neil Gandhi at Houston Methodist Hospital. Unfortunately, due to general fear and lack of public awareness many people don't know this, he said.
The concern is understandable, but ERs are set up to protect patients and staffers from COVID-19.
They are safer than grocery stores and restaurants because people who have COVID-19 symptoms are being kept separate from others, and everyone is wearing their masks, said Dr. Joseph Kass, chief of neurology at Ben Taub Hospital.
Why the hospital?
An acute care hospital is definitely the place to be for an emergency," said Gandhi. "Hospitals have board certified emergency medicine physicians, highly skilled nurses, advanced diagnostic testing capability (CT scan, MRI machine), and high-quality lab technology to process bloodwork."
"For heart attack patients, hospitals are the only setting for definitive care and early cardiac intervention (including the placement of stents into blocked arteries, and rapid evaluation by a cardiologist)."
For stroke patients, hospitals have specialized teams that manage these patients,Gandhi explained.
"The hospital also has TPA, which is a lifesaving, clot busting medication for stroke patients," he said.
"Furthermore, for severe stroke patients, hospitals are the only place for patients to have their large blood clots vacuumed out of their brain with a procedure called an ELVO thrombectomy."
Time Matters
If you have signs of a heart attack or a stroke, take it seriously. Neither the heart nor brain can handle insufficient blood flow for very long, and sitting at home without treatment means that your heart or brain will experience irreversible injury that may be fatal.
"Time is heart muscle or brain cells — literally — so don't wait if you think you are having a heart attack or stroke," said Dr. John P. Higgins, a sports cardiologist at the University of Texas Health Science Center.
More Heart Attacks, Strokes Expected
"We will be seeing more strokes as people have run out of their blood pressure medication and have not seen their doctor for refills, again for fear of catching coronavirus, or not being aware that they can have an appointment by telemedicine," stated Dr. Diana L. Fite, a Houston emergency physician and president of the Texas Medical Association, in an email to RA News on Thursday.
Symptoms of a heart attack are chest pain or discomfort, feeling weak, light-headed, or fainting, having pain or discomfort in your neck, jaw or back, or in one or both arms or shoulders and having shortness of breath.
Sudden dizziness, difficulty speaking and vomiting can be signs of a stroke.