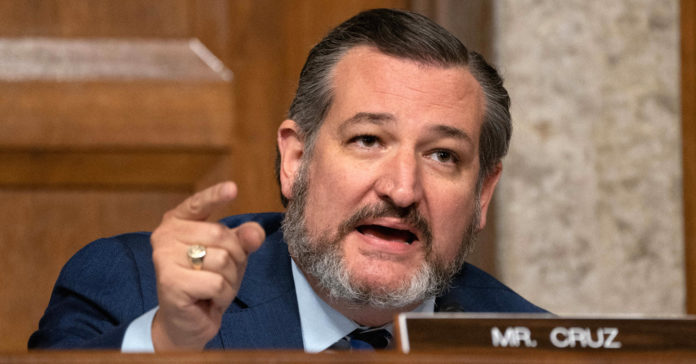 Ted Cruz has faced his fair share of backlash over his long political career, but most of them pale in comparison to what he's been receiving after his escape to Mexico in the middle of the winter storm that left 4 million people without power for days.
Although the GOP Senator is already back in Texas and has issued a statement calling the trip "a mistake," it seems like Cruz has been left all alone, with not even one of his usual political allies coming to his aide.
Allen West, chairman of the Republican Party of Texas, told The Associated Press that the trip was something Cruz would have to explain to his constituents, "I'm here trying to take care of my family and look after my friends and others that are still without power," he said.
"Candidly, I haven't been following people's vacation plans," said Texas Gov. Greg Abbot when asked about the subject during a press conference on Thursday.
Cruz has been smart enough to spin many difficult situations to his benefit in the past, but with his approval ratings going down after the Capitol riots, even life-time donors are starting to question the Senator's motivations for representing the state of Texas.
"He's made an uncanny number of miscalculations recently that seem to be based on his desire for political advancement," said George Seay, a Dallas-based GOP donor, and conservative political leader. "[Cruz] doesn't have the same strength in Texas as he used to."
Likewise, Ray Sullivan, an Austin-based Republican strategist who served as chief of staff to former Gov. Rick Perry said that Cruz's vacation plans were an error in judgment. Even though the senator couldn't personally solve the power grid problem, "people expect their elected officials to be fully engaged during a crisis."
But Republican responses to Cruz's flight to Cancun make sense, as we were reminded some years ago by Sen. Lindsey Graham, "If you killed Ted Cruz on the floor of the Senate, and the trial was in the Senate, nobody would convict you."