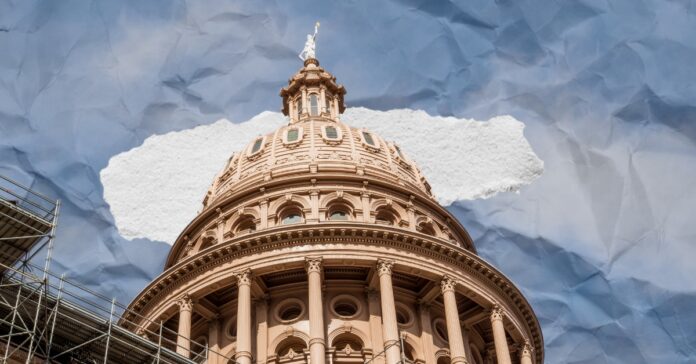 During the Senate Finance Committee's first budget hearing for Health and Human Services of the new legislative session, committee members' main concern was how Texas agencies were going to handle the unwinding of continuous medicaid coverage this biennium.

The Texas Legislative Budget Board (TLBB) outlined its recommendations for the 2024-2025 budget with 88.6 billion in all funds, a decrease of 8% compared to last biennium. Which according to LBB, should be offset by a 9.2% increase in general revenue for Medicaid and CHIP.

In March 2020, the Families First Coronavirus Response Act (FFCRA) was passed by U.S. Congress, allowing states to qualify for a temporary 6.2% Federal Medical Assistance Percentage (FMAP) increase, provided states maintain Medicaid coverage for most people enrolled in Medicaid as of or after March 18, 2020, until the end of the month in which the federal public health emergency (PHE) ends.

Since that is ending in April 2023, states have to resume regular eligibility redeterminations, and will disenroll people who are no longer eligible for Medicaid, causing a huge strain on Health and Human services' workforce.

During his presentation, Trey Wood, HHS Chief Financial Officer, stressed workforce needs due to unwinding from the pandemic.

"We do expect a lot of work coming with the end of continuous coverage. As the question did come up, we will be doing redeterminations for all 5.9 million Medicaid clients who at this time are receiving coverage," Wood said. 
In order to achieve this with minimal disruption, Wood said they need 48 million GR to hire extra staff during the next 16 months in which FMAP will be phased out.

Also suffering from a loss of federal funding is the Department of State Health Services, who saw a 72.4% decrease in all funds for the 24-25 biennium. The main reason being a reduction in COVID 19 federal funds.

When asked by State Sen. Judith Zaffirini, D-Laredo, how the agency would meet the needs of people with COVID without federal funding, the agency said they would be treating COVID much like other respiratory diseases, and as a seasonal virus, like influenza.