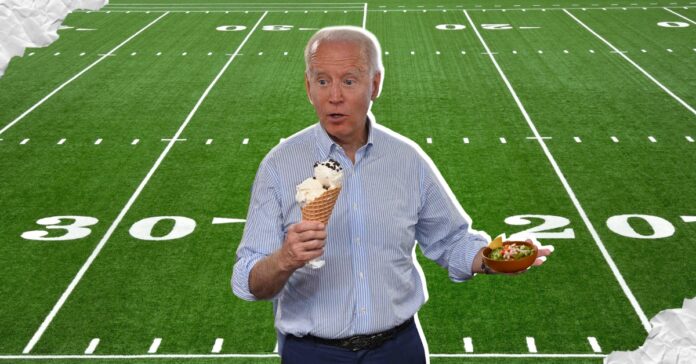 WASHINGTON, Feb 9 (Reuters) – With first lady Jill Biden attending the big game, President Joe Biden says he plans to watch this coming Sunday's Super Bowl athome on television, with a bowl of ice cream.
The first lady's beloved Philadelphia Eagles play the Kansas City Chiefs in theSuper Bowl in Glendale, Arizona, and she is planning to attend with her grandson.
The Super Bowl, played every year since 1967, decides who is the best team in the U.S.'s National Football League, and draws tens of millions of viewers. Singer Rihanna will headline a highly anticipated halftime show.
What about Joe? "Watching from home," the president told Noticias Telemundo in an interview on Thursday.
When the interviewer suggested he have some guacamole to eat during the game, Biden said "exactly right," and added:
"Ice cream. A little chocolate chip ice cream afterwards."
(Reporting By Steve Holland; Editing by Heather Timmons)