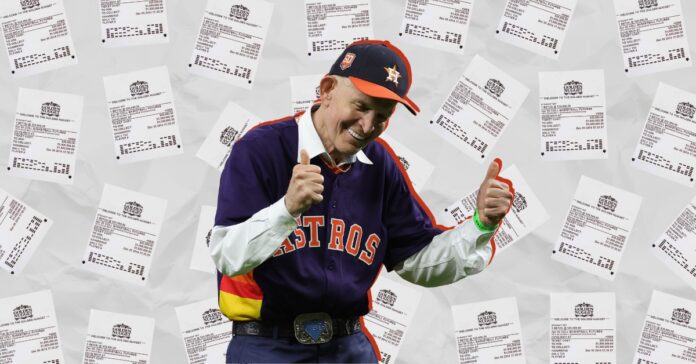 Sports betting has become a hot topic across the nation, with many states rushing to legalize it. Texas has been slow to follow suit, but this year things seem to be moving forward thanks to strong support from notorious state legislators and of course, Lt. Gov. Dan Patrick.
As momentum builds to legalize sports betting in the Lone Star State, many say that gambling happens anyway, so we might as well regulate it and get some tax dollars flowing. Still, there are many who stand against it, including Jim McIngvale, a.k.a. Mattress Mack, a furniture store owner and philanthropist from Houston, who recently gained national attention for his bold bets on sports events, particularly during the COVID-19 pandemic, where he placed large sums of money on various sporting events as a form of promotion for his furniture store. Mack won a historic $75M payout off the Astros' title last year.
Mack would be an obvious supporter of legalizing gambling in the state, but surprisingly, he came out against it.
"I'm known as one of the biggest sports gamblers in the world," he told to the Houston Chronicle. "Everything I do, I bet legally. Driving to Louisiana for two hours is not that much of an inconvenience. And I think all that glitters is not gold. They've got to look at it, because I'm concerned that the revenue estimates, as far as what's going to come into the state, are way overblown."
It is important to note that sports betting supporters in the Texas legislature, nicknamed "The Jerry Jones Group," are said to be gathering backers every day. A bill pushing for sports gambling is already in the works and will allow sports betting exclusively on mobile phones and for sporting events only, these types of bets are called "prop bets."