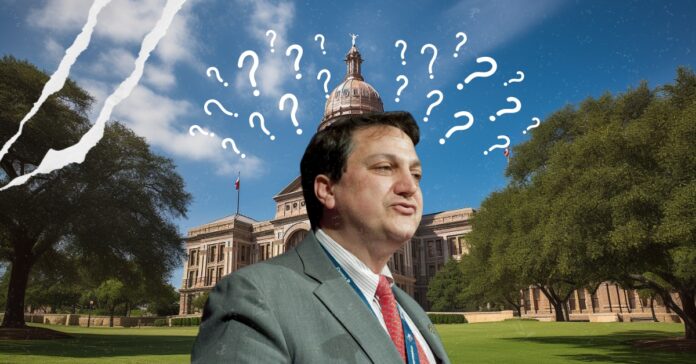 In a suite of rooms near the South entrance of the Texas Capitol is an office reserved for the Governor that during the session has been the headquarters of the one and only Steve Munisteri, a prominent political strategist and consultant, who has served for both Former President Donald Trump and Mr. Greg Abbott.

Munisteri is down in Austin and has really no line of authority during the Legislative session, so what exactly is he doing at the Capitol?

There has been a lot of talk recently about Abbott's political aspirations, and what his game plan might be to gain national prominence. Munisteri would be the perfect political aide for the governor's bid to run for the White House, since it wouldn't be his first rodeo.

Munisteri and Abbott go way back to when Munisteri served as the chairman of the Republican Party from 2010 to 2015. Where he played a key role in helping win Republicans statewide and local elections.

Later Munisteri gained national spotlight, leaving the Lone Star State to help Donald Trump win his presidential campaign, later serving as his deputy assistant and as deputy director for the Office of Public Liaison in the Trump Administration. 
In 2019, Munisteri returned to Texas and later joined the office of the governor as a senior adviser and policy director. He is currently located in Austin, in an office near the South entrance to the Capitol, under the governor's request.

Amidst his wandering through the corridors of the Texas Capitol, Munisteri's true role during the session remains a mystery to insiders. The obvious answer being Abbott's national political aspirations.

In the last few weeks Abbott's efforts have become more transparent. He has started resorting to less-than-cheap political tactics to push his top legislative priority, "School Choice," in an effort to catch up to the Florida Gov. Ron DeSantis, his potential rival for the Republican nomination in 2024.