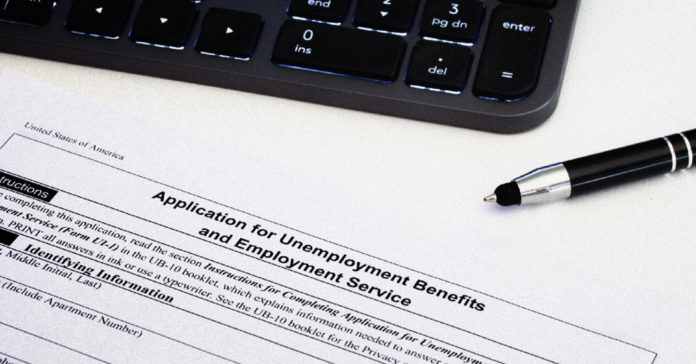 Just under 50,000 Texans filed first-time claims for unemployment last week. Since the start of the pandemic, nearly 3.5 million people in the Lone Star State have sought jobless benefits. There are 986,000 people still receiving benefits.
Across the nation, there were 860,000 new claims for unemployment assistance last week. A total of about 59 million Americans have sought benefits at one time or another during the pandemic. About half of them continue to receive some sort of government aid.
Texas is one of five states that have officially exhausted the six weeks worth of extra $300 in weekly unemployment benefits offered under the Lost Wages Assistance program put in place in early August to help replace the extra $600 a week that expired at the end of July. Texas' portion of the LWA ran out on Sept. 5.
Congress continues to have trouble reaching an agreement on a new stimulus package. Extra jobless benefits and the amount of a second stimulus check are the stumbling blocks. Democrats support reinstatement of the $600 a week of extra unemployment assistance. Republicans support providing a percentage of what a worker was making before the job loss, rather than a flat sum.
Both sides are blaming the other for the stalemate.
"The only reason Democrats are saying no is politics," Rep. Glenn Grothman (R-Wis.) said Wednesday. "If it's not done, it's a decision made, to me, by Nancy Pelosi and the powers that be that they don't want Trump to get something done."
"My conviction is to actually do my goddamn job and come up with a solution for the American people," Rep. Abigail Spanberger (D-Va.) said, according to Politico. "We have to bring something to the floor."
Gov. Greg Abbott is expected to announce a further relaxing of his COVID-19 restrictions today, which could mean more Texans will be back at work soon. RA News will post the governor's announcement in a separate story.
What you need to know if you are out of work
If you are newly unemployed, it is important that you apply for benefits as soon as possible because eligibility begins the week you apply. You will not be paid benefits for weeks before you apply.
How to apply
Apply for benefits in one of two ways:
Apply online at Unemployment Benefit Services by selecting "Apply for Benefits." Information about applying online is available in the Applying for Unemployment Benefits Tutorial.
Call a Tele-Center at 800-939-6631 and speak to a customer service representative.
Information you will need to apply
Your last employer's business name, address and phone number.
The first and last dates (month, day and year) you worked for your last employer. If you worked for your last employer on more than one occasion, provide the most recent employment dates.
Number of hours worked and pay rate if you worked the week you apply for benefits (Sunday through Saturday).
Information about the normal wage for the job you are seeking.
Alien Registration Number (if you are not a U.S. citizen).