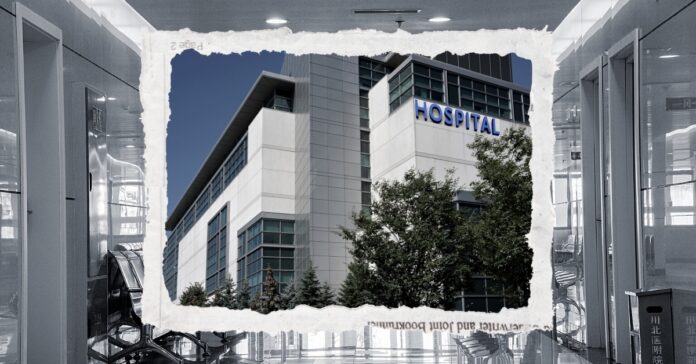 A 2020 federal pandemic public health emergency rule (PHE) that prevented Texas residents from being dropped from Medicaid will expire this April, and unless the state Legislature obtains temporary waivers to pursue strategies to support those residents affected, the going could get rough for Texans if their coverage lapses.
And a new report from Texas A&M and the Episcopal Health Foundation shows the urgency — as an increase of 1.6 million Texans joining the Medicaid health insurance programs since the beginning of the Covid-19 pandemic — raising total enrollment to more than five million residents.
Researchers saw a 40% jump in enrollment, likely as a result of the PHE, which exempted them from completing routine renewal paperwork based on income eligibility, thus raising the number of enrollees by negating red-tape paperwork snafus.
The new data also indicates that an alarming number of those enrollees are low-income children, pregnant women, and parents of dependent children.
And as all states endeavor to access eligibility for Medicaid enrollees once the continuous enrollment provision ends this spring, many could face significant administrative challenges due to staffing shortages and outdated systems.
At the start of the pandemic, Congress enacted the Families First Coronavirus Response Act (FFCRA), which in part required that Medicaid programs keep people enrolled through the end of the month in which the COVID-19 public health emergency (PHE) ends, in exchange for additional federal funding.
The Centers for Medicare and Medicaid Services (CMS) has issued guidance to help states prepare for the end of the continuous enrollment provision based on current data and legislation that is either in place or will need to be.
The CMS announced the availability of temporary waivers through Section 1902(e)(14)(A) of the Social Security Act, which for a limited time will allow states to facilitate the renewal process for enrollees to minimize terminations of coverage where applicable.
CMS also posted an information bulletin on January 5 including timelines for states to submit a renewal redistribution plan.
The report titled "What Happens to Texans' Insurance Coverage When Medicaid and Marketplace Pandemic-Era Policies End?" was written by Laura Dague & Ben Ukert, an assistant professor of health policy and management at the Texas A&M University School of Public Health.
Dague found through her research that children would be the largest group to potentially lose health insurance. Because if the parent's economic circumstances have changed due to an increase in income since they first applied for Medicaid, they could be at risk of being dropped.
In those cases, Dague said parents may need to seek an alternative to Medicaid, and she said those whose children no longer qualify may qualify for the CHIP program.
"CHIP is for kids who have slightly higher income than for Medicaid," Dague said. "If someone is still a child and income is still fairly low, they could qualify for CHIP and the state would help them understand that."
Dague said parents now have more options for health insurance because of the Affordable Care Act (ACA), as the marketplace plans can potentially provide families who saw modest increases in their income, with a low or no-cost plan.
"It was harder essentially to get family coverage through marketplaces, but now even if a parent has coverage for themselves at their job, they might be able to get a subsidized plan for their kid," Dague said.
The president and CEO of the Episcopal Health Foundation, Dr. Ann Barnes, said in a statement that there will be many who lose their health insurance and will not have guidance for other options.
"Many who lose health insurance won't know what to do next if they don't have the guidance of what other options exist," said Barnes. "There needs to be increased awareness of how the end of this public health emergency could contribute to the health insurance coverage gap in Texas."
The 30-page report outlines policies and actions that would help maintain coverage including:
Reducing red-tape costs of processing renewals by streamlining eligibility systems
Including the use of information already available to the state
Using managed care and health insurance organizations for outreach and processing
Taking advantage of increased federal funding through Medicaid expansion
The advocacy group Cover Texas Now says Texans with Medicaid insurance may still be eligible and should update their mailing address by visiting YourTexasBenefits.com, visiting an
Texas Health and Human Service location, or by calling 2-1-1.
But all enrollees must also respond to any renewal notice they receive from the state to maintain possible eligibility.
Community organizations are available to provide Texans with no-cost assistance in renewing their health coverage or exploring new coverage options by visiting the state's Community Partner program website to find a local group.