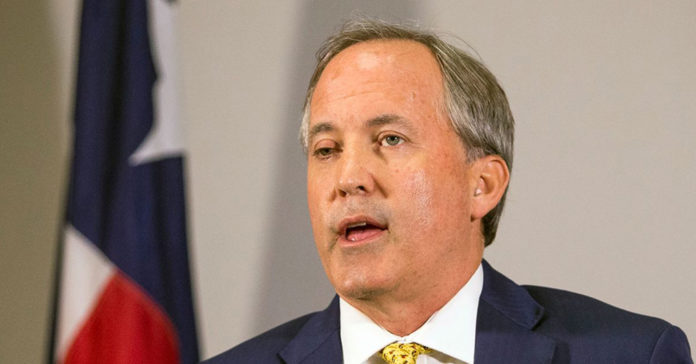 Thursday brought a new wrinkle in the latest scandal involving Texas Attorney General Ken Paxton. In a written statement released by her office, Travis County District Attorney Margaret Moore says Paxton approached her about a meeting with himself, Austin developer Nate Paul and Paul's attorney. According to Moore, it was not the other way around.
Paxton finds himself fighting to clear his name following bribery and abuse of office allegations leveled against him by one former and six current top aides. The accusations were made in connection with Paxton's hiring of outside counsel to lead an investigation into misconduct by state and local law enforcement requested by Paul, a big-time Paxton campaign donor. 
Paul's home and business were raided by the FBI last year, and it is those activities that appear to be at the heart of his request for an investigation.
Paxton has claimed that Moore asked him to handle the investigation, but a statement Moore provided to the Texas Tribune indicates her office listened to Paul's complaints at Paxton's request.
"The scope and nature of the complaints comprised matters that the D.A.'s office would normally refer to a law enforcement agency with the resources necessary to conduct the investigation. The entities complained against included the FBI and the Texas Department of Public Safety, so the only appropriate agency left to whom we would typically make the referral was the Office of the Attorney General," Moore stated.
Moore says Paxton agreed to accept the referral and hired a private attorney to look into Paul's complaint. Documents released Wednesday via Twitter indicate the lawyer is being paid $300 an hour and is under Paxton's direct supervision.
The D.A.'s description of how the complaint landed in Paxton's office differs greatly from Paxton's characterization that the complaint came to his office out of the blue from Moore.
Paxton employees have raised questions about the relationship between their boss and Paul. They charge that Paul is using the AG's office for personal and financial gain, and they have asked for a criminal investigation.
The same prosecutors who helped indict Paxton on securities fraud charges five years ago have said they will be looking into the employees' allegations.
The securities fraud case has yet to go to trial.