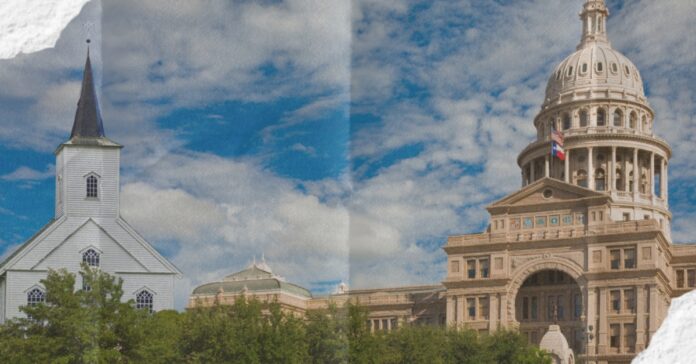 The San Antonio chapter of the Survivors Network of those Abused by Priests (SNAP), will gather Wednesday on the south steps of the Capitol in Austin to support two bills that would lift statutes of limitations, aiding victims of childhood sexual abuse to pursue civil litigation against their abusers.
Most victims are not able to come to terms with the abuse that happened years earlier, and in some cases, it can take decades. So these bills were proposed to help extend the window to seek justice against their abusers. SNAP and other victim support organizations say the average age of disclosure for survivors is 52, which means they have no recourse in civil court.
State Rep. Ann Johnson, D-Houston, a former chief human trafficking prosecutor, filed House Bill 206 on the first day of the new legislative session.
The bill proposes eliminating all statutes of limitations and allowing civil lawsuits against alleged child sexual abusers and the institutions associated with them.
State Sen. Pete Flores, R-Pleasanton, filed Senate Bill 751, an identical version of Johson's bill this month.
A 2019 law extended civil statutes of limitations from 15 years to 30 years past the age of 18, which would allow someone age 48 to sue their alleged abuser and the institution under whose authority that abuse occurred, but it only applied to future cases, and contained no retroactive clause, leaving out most survivors.
"More recent changes to the Texas law changed the criminal statute of limitations, but the changes cannot be applied retroactively," says Melanie Sakoda, the survivor support coordinator for SNAP.
These new bills aim to deal with the neuroscience behind trauma and delayed disclosure — which would not only give survivors justice — but would also protect the public by exposing hidden predators.
Child USA, a research organization, reports that only one-third of children disclose their abuse during their childhood years. They claim that the neuroscience behind delayed disclosure reveals that it can be decades before a survivor can deal with the traumatic memory of abuse.
The bills would also hold institutions that harbored and transferred known perpetrators accountable. It would empower survivors — no matter how long ago their abuse occurred — to speak out and get the healing support they need.
Texas would join 15 other states in eliminating the civil statute of limitations for child sexual abuse if the bills become law.
Past abuse by clergy members has proved to be widespread enough that the Roman Catholic Church established The Charter for the Protection of Children and Young People, which was put in place by The Vatican in 2002. They also said they established a victim's 24/7 hotline.
Just last year at least 10 Texas pastors of Protestant denomination churches and youth ministers were convicted for various allegations of sexual abuse of children. In 2022, a document released by the Southern Baptist Convention (SBC) revealed that more than 700 Baptist leaders — including pastors, teachers, ministers, and volunteers — were either accused of or found guilty of sexual abuse of children.