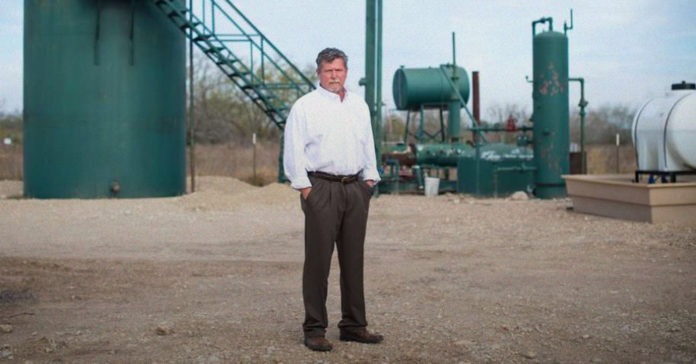 The Republican candidate for a seat on the Texas Railroad Commission has been fined for environmental violations by the very agency he wants to join.
Jim Wright unseated incumbent Ryan Sitton during the March GOP Primary. He is facing Chrysta Castañeda, a Democrat, engineer and lawyer, in the November general election for a seat on the agency that regulates the oil and gas industry in Texas.
A company founded by Wright, Dewitt Recyclable Products, and facility were permitted by the Railroad Commission of Texas to receive oilfield waste and turn it into crude oil and recycle it into other nontoxic products. The facility was shut down shortly after it opened in the summer of 2016 because of problems with how the waste was being stored. The Railroad Commission levied fines in excess of $181,000 and held Wright responsible.
Wright has claimed he sold the company and the new owners failed to update ownership records. When the new owners fell behind on their payments to him, Wright exercised an option to regain ownership, the Houston Chronicle reported. He settled the lawsuits, cleaned up the property and agreed to pay the fines. 
The Texas Democratic Party believes Wright isn't qualified to serve on the Railroad Commission.
"Jim Wright doesn't deserve to be anywhere near an elected office, much less the Railroad Commission, whose rules he's broken already some 250 times. We must clean up our Railroad Commission and fight for the most important environmental race in the country," the party stated this week. "As Texans, we must fight to secure our productive and environmentally friendly energy future."