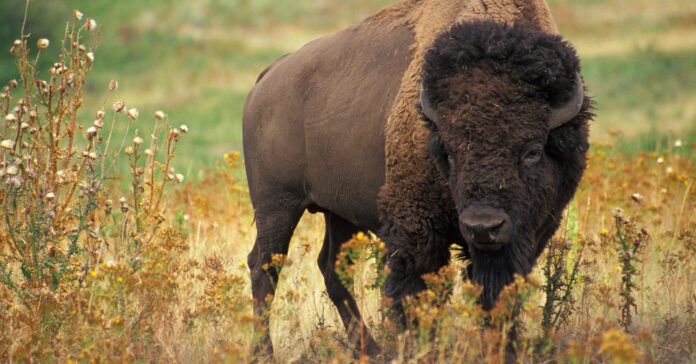 Imagine being on a peaceful hike in beautiful Caprock Canyons State Park, admiring the views and the animals, when suddenly, a Bison comes charging at you at full speed.

Well, for Rebecca Clark, that was her weekend.

During a solo hiking trip in Texas, Clark appreciated beautiful sunrises and tent camping for two whole days, before her trip turned into a life-threatening nightmare.

According to The Washington Post, one minute she was waiting for a group of bison to clear the trail, and the next she was running for her life as a bison charged at her.

Her phone fell as the bison gored her back, sending her tumbling into a thorny bush yelling in pain – all of which Clark was recording.
The attack left Clark, 54, hospitalized for six days with a large gash in her back, but that will not slow her down. She told The Post the incident would not diminish her love of hiking, however, she would plan to take more steps to ensure her safety in the future.

"I don't want to stop doing what I'm doing," Clark said. "But I just need to make changes."