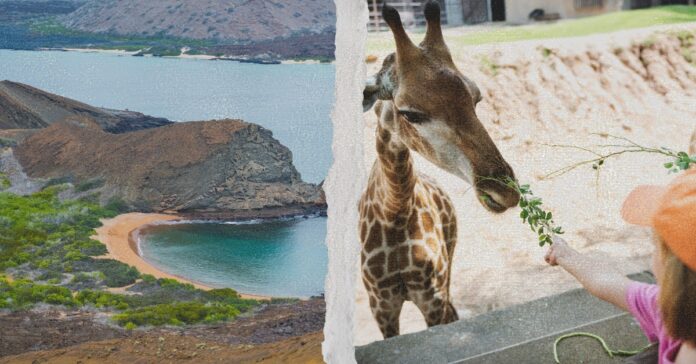 The Houston Zoo just opened its newest attraction last April 7th: The Galápagos Island exhibition. This is the first zoo in the world that has an exhibition focused on the Galápagos archipelago and that highlights its unique biodiversity, with Humboldt penguins, California sea lions, jellyfish, giant tortoises, and other animals related to the ones in the Galápagos.
The idea of this project came from a brainstorming session on how to update the over 50-year-old sea lion habitat, and the team decided to combine the update idea with the Galápagos for conservation.
The project was built with the help of the $150 million raised by the Keeping Our World Wild Centennial Capital campaign that started in 2018. Also, with the help of these funds, the zoo has opened the Hamill Foundation Black Bear Exhibit (2018), Cypress Circle Café (2018), a renovated orangutan exhibit (2019), and award-winning exhibits Kathrine G. McGovern Texas Wetlands (2019) and South America's Pantanal (2020). The largest of these exhibits is the Galápagos Islands.
Despite the main theme of the exhibition, none of the animals that are in it are from the Galápagos Islands. The animals in the Islands are protected by strict laws because most of the species in the archipelago are endemic, meaning that they can only be found there. Still, the animals in the exhibition are closely related species to the ones in the islands and serve as "ambassadors for their Galápagos cousins."
The exhibition features a volcanic shoreline with sea lions, a tortoise habitat, a wave-sculpted sea cave, a wall aquarium with jellyfish, a giant One Ocean aquarium with 290,000 gallons of water, and over 1,275 trees, grasses and cacti replicating the landscape of the Galápagos.
By visiting this expedition, guests are helping save marine wildlife. With the funds raised by the exhibition, the Houston Zoo is able to partner with marine conservation programs to protect the wild counterparts of the species in the exhibition.