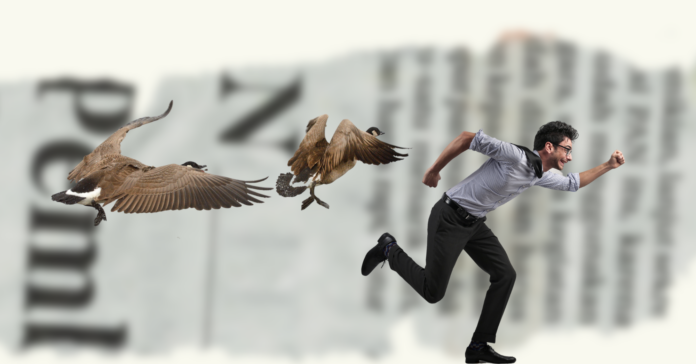 A sassy and loud goose is loose in Utah and chasing neighbors who dare come near a family of baby ducks. Locals have grown fond of him, and is now known as "Gangsta the Goose".
The town of Daybreak noticed that Gangsta has owned its streets for around a month now, with the dutiful task of honking and chasing those who approach the nest where a mother duck and her duckling's rest.
The goose has no relation with the duck family, he just seems to have appointed himself as their sole protector. He has been there day and night since the mother laid her eggs. Neighbors even placed signs reading "Dangerous, Insane Loose Goose" and "Beware" to warn unsuspecting passersby.
"He was flying about 800 miles per hour towards my son, it was like a missile!", neighbor John Canaan shared amidst laughter for Wish-TV.
Even after the eggs hatched and little ducklings started to frolic near the nest, Gangsta remains loyal to his caretaker post. He was last seen escorting the babies towards a nearby lake.